As a part of the Gram Swaraj Abhiyan, Ujjwala Divas was also celebrated at Owabari village in Kokrajhar on Friday.
BTC executive member Doneswar Goyary attended the function as chief guest and graced the occasion.
To mark the Ujjwala Divas, distribution of new connection to beneficiaries, explaining the details of expanded PMUY categories and collection of KYC forms for expanded categories of Ujjwala were undertaken.
The Ujjwala Divas promoted the enhanced target of enrolling eight crore LPG beneficiaries and connections will be provided to eligible beneficiaries on that day during the LPG Panchayat.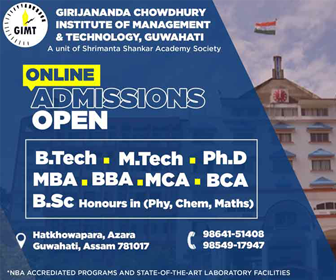 In Kokrajhar 10 numbers of LPG Panchayat will be held at different villages.
Bikash Kumar Mahanta, district Nodal Officer, PMUY, Kokrajhar district said that  15000 LPG Panchayat will be organized across the country to promote learning through peer group interaction- 'kuch seekhein, kuch sikhayein' on Ujjawala Divas under the aegis of Gram Swaraj Abhiyan.
Each panchayat will target participation by 500 women with a goal of enrolling at least 100 new LPG beneficiaries.
One LPG panchayat will be organized by each LPG distributor in his/her area of responsibility.
Safety instruction and insurance cards will also be distributed during the Panchayat session.
He said by creating a special observation day, the MoPNG through its PSU Oil Marketing Companies (OMCs) intends to promote amongst the rural consumers, the safe and sustained use of LPG through peer group interactions on a large scale.