A total of 431 students from 26 schools of Hojai district from different classes participated in an art competition organized on Sunday at the Lanka LP School in Lanka under Hojai district as part of the World Earth Day celebration.
The art competition was organised by Colours Art Academy in collaboration with Small Steps to commemorate the World Earth Day which is celebrated on April 22 every year.
The subjects of the art competition were based on the theme of the World Earth Day, 2018.
In Group A, students of Class III to Class V drew according to their own choice; students of Group B, who were from Class VI to Class VIII, drew on the topic 'Your cleanest village or town' and the students of Group C, who were from Class IX to Class XII, drew on the topic 'How to save earth'.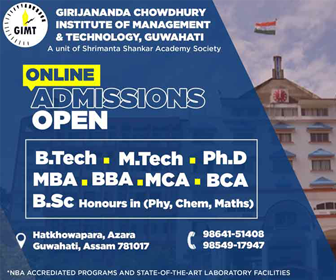 The contest was inaugurated by Ratneswar Saikia, Headmaster, Lanka LP School.  The valedictory programme was attended by Bharat Tamuli Phukan, lawyer, Gitika Phukan, Assistant Prof at Krishna Kanta Bora BEd College, Lanka and Ratish Das, Editor, 'Bhuban Bangla', who chaired the porogramme.
Speaking on the occasion, Tamuli Phukan lauded the initiative taken by both Colours Art Academy and Small Steps.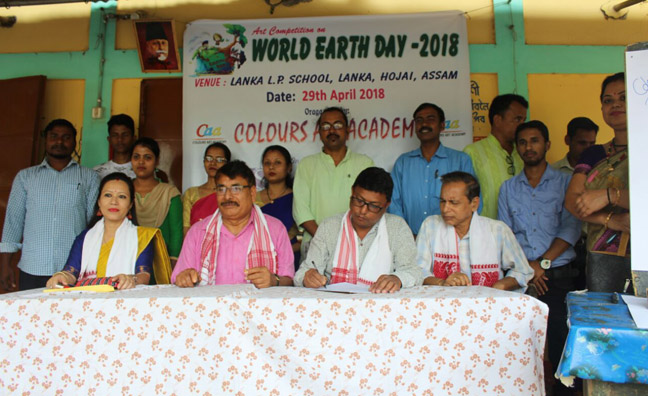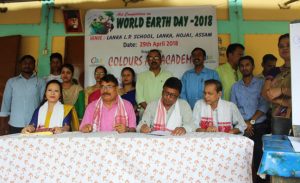 He also spoke on the efforts of Colours Art Academy, headed by Hemanta Kumar Sahu as its Principal, who is working as Assistant Professor in Krishna Kanta Bora B Ed College, Lanka, in locality like Lanka for the students as well as others who have interests in learning fine art.
Gitika Phukan stressed the importance of fine art in education.
Dr Pradip Kumar Sahoo, the Director of Small Steps, in his speech spoke about the theme of the World Earth Day, 2018 which has focused on the strategies of eradication of plastics as pollutant to save Mother Earth and for a healthy living.
The student participants also took a pledge to reduce use of plastics to minimise pollution.
At the end of the programme, the National Anthem was sung by all the participants, which was followed by display of placards with theme message of 'Save Earth Save Life' by the trainees of Krishna Kanta Bora BEd College, Lanka and organisers of the programme.