Setting aside all speculations about publication of the much-awaited draft National Register of Citizens (NRC) by December 31 this year, the Centre on Thursday approached the Supreme Court seeking seven months more to publish the same.
The development came amidst a sense of cynicism among a section of people whether the NRC will ever be updated at all.
Sources said that the Centre on Thursday filed a petition in Supreme Court seeking more time for publication of draft NRC. The Union Home Ministry in its petition filed before the apex court made a plea to extend the deadline for publication of draft NRC from December 31, 2017 to July 31, 2018.
The affidavit signed by RGI Sailesh and submitted by advocate BV Balramdas, said that the extended time is necessary to maintain law and order in Assam.
This will ensure that no untoward incident takes place. If it is completed hurriedly, it will create complications and will bring about errors, leading to the dissatisfaction amongst people, the petition says.
The petition has further stated that the draft will be published on or before July 31, 2018.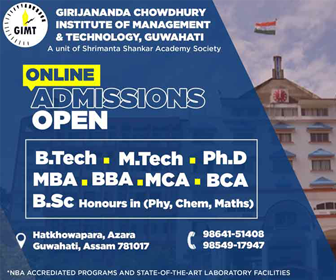 It is known that around 41,000 senior Assam government officials are assisting the State NRC coordinator in compiling the draft NRC.
Earlier, the NRC update had missed the deadline December 31, 2015.
And now, fresh uncertainty has gripped the entire exercise with the authorities concerned filing the petition before the Supreme Court on Thursday seeking extension of the 31st December, 2017 deadline to 31st July, 2018.
This has once again put an air of uncertainty over the process. The Supreme Court is, of course, yet to give its opinion on the matter.
The apex court had already expressed its displeasure several times at the tardy progress of the entire exercise. During its last affidavit before the court, State Coordinator Prateek Hajela had contended that 1.30 crore documents were yet to be verified.
In fact, the current ruling dispensation in Dispur too has been facing flak from certain quarters that it has not shown the kind of zeal that was expected from it on the matter.
After the initial thrust, the process has considerably slowed down in the past few months as the State government effected transfer of several officials involved in the process, sources said.