The nationwide protest against the Kathua rape and murder case, which has defamed the country's dignity and shocked the people from the Himalaya to Kanyakumari, has also reflected in the Barak Valley.
The people in the Barak Valley have also organized protest rallies, meetings in different parts of the region demanding strong action against the culprits.
The incident of Asifa Bano, as a minor, has jolted the tender minds of the minor school student of the Valley too and several school students have now come out to the streets seeking justice for the Kathua rape victim.
In Badarpur town, a massive human chain was created by school students on Tuesday.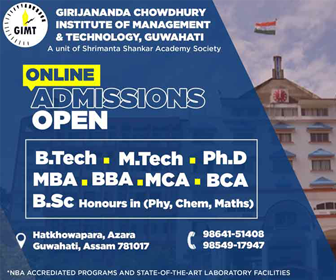 More than 1000 minors from various institutions gathered on the National Highway 6 to protest against rape and murder of Asifa.
The school students protested holding placards demanding justice for Asifa.
During the protest, tight security was arranged by the administration.
Apart from Badarpur, protests against rise in sexual assaults of women and children have also been staged in other places of the Barak Valley including Silchar, Hailakandi, Karimganj.
The people have demanded strong punishment to the rapists.
The recent rape and murder of a 13-year-old girl from the Reang community has already exploded the anger of the civil society of the Valley. But after Delhi's Nirvaya case, the incident of 8-year-old Asifa's rape and murder in Jammu has not been taken by the common people in an easy way and so, people have come out to the streets cutting aside caste and creed.