Noted Historian, Tai language researcher and scholar, Kamaleswar Gogoi breathed his last on Wednesday at a nursing home in Dibrugarh.
He was 77 years old at the time of his demise.
The noted scholar suffered a stroke few days back and was undergoing treatment at a private nursing home in Dibrugarh.
Kamaleswar Gogoi was born in Namrup Nagamati in 1941.  Gogoi joined the Brahmaputra Valley Fertilizer Corporation Limited (BVFCL) of Namrup in 1963 as Administrative officer and retired in 1994.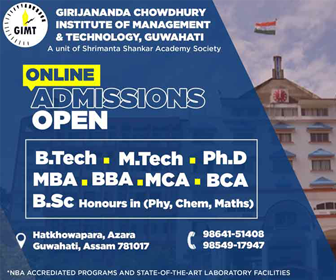 An eminent Tai scholar Kamaleswar Gogoi went to various countries for spreading of the Tai language.
During his travels abroad, he wrote several books on Tai dynasty such as 'RU.LAI' etc.
His demise cast a pall of gloom in entire Namrup as mourners thronged to pay their last respects to the departed souol.
Meanwhile, Namrup Tai Kristi Kendra, Namrup regional committee of Asom Gana Parishad (AGP), Namrup regional committee of AGP Yuba Parishad,  Namrup BVFCL Sramik  Union Namrup , Samanaya Mahila Samithi , Human Rights and Anti-corruption Forum of Namrup, Samalaya Kobi Chakra Namrup,  BJP state executive Ranjit Baruah,  Namrup Press and Society and several other organizations and individuals have expressed their deep sorrow and condolences at the demise of the eminent historian and scholar.
At the time of death Gogoi left behind his wife, son, three daughters and grandchildren apart from host of other relatives.