Ending the wait for a good and meaningful Assamese movie, the latest in the block 'Bornodi Bhotiai' is getting released in various theatres across Assam on Friday.
The movie narrates the life and struggles of river island of mighty Brahmaputra, Majuli.
The movie is produced under the banner of the eminent drama troupe of Majuli – 'Bhaoria – The T Positive', the movie is being directed by Anupam Kaushik Borah.
Anupam also wrote the story of the movie.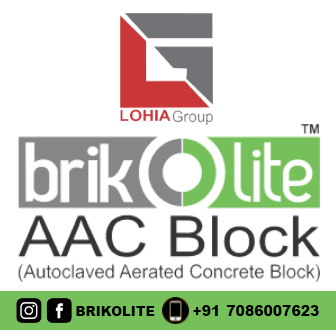 The movie 'Bornodi Bhotiai' has already won accolades of film buffs at the 'Jio MAMI Film Festival 2018' and 'Brahmaputra Valley Film Festival 2018.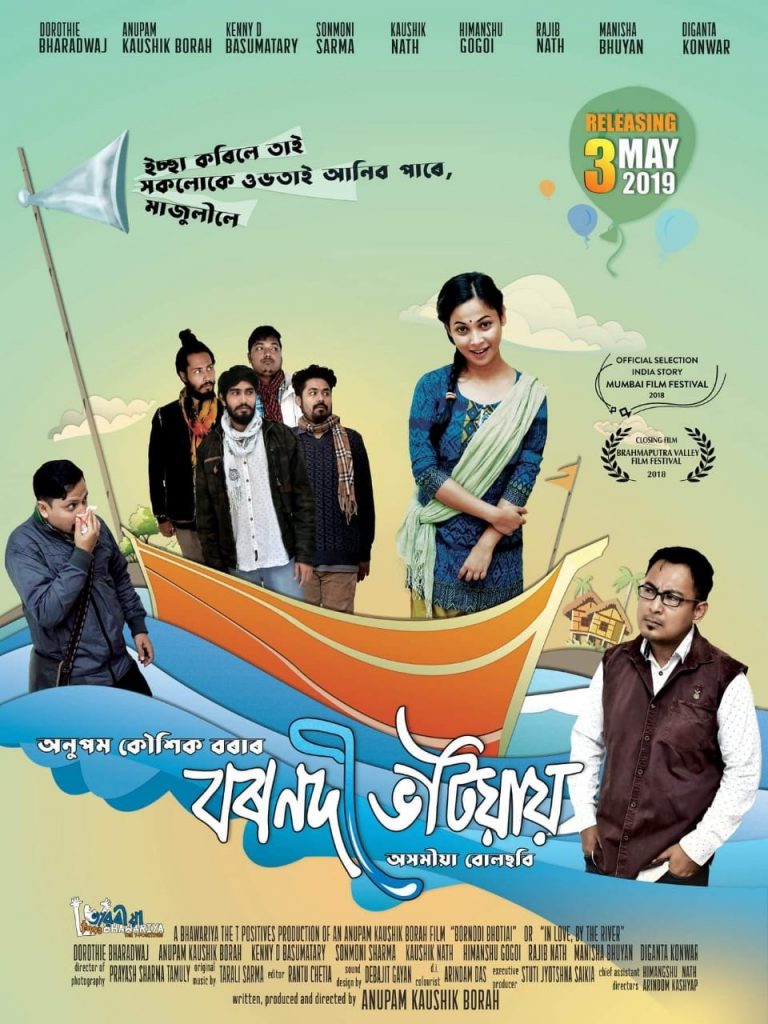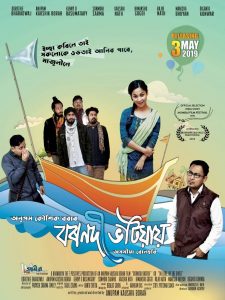 The movie portrays the soul and real ambiance of Majuli, the largest river island on earth. The movie which opens with a soul pleasing shot of the river Brahmaputra with a ship ferrying, takes us to the river island and introduces us to the unvarying and routine life of Moukon, Luit, Simanta, Joi, Topon, and Bhaskar. Moukon, a young carefree girl finds herself at the center of some mysterious deaths after which she is socially considered a jinx. Simanta, Joi and his friends are well qualified but are still in search of a substantial life. Life is also indifferent for Luit who moves from door to door by selling insurance policies and has no better resolutions for the future. Amidst all the scrambling there is also space for some untainted love stories at the core of Bornodi Bhotiai which takes the movie to its ultimate culmination.
The cast of the movie has an impressive line-up with Kenny Basumatary, Dorothi Bhardwaj, Rajib Nath, Himanshu Gogoi, Kaushik Nath, Sonmoni Sarma and Manisha Bhuyan.
The music rendered by national winner Tarali Sarma has already won the hearts of the music lovers.
Notably, the maker of the movie Anupam Kaushik Borah is the first graduate from the National School of Drama (NSD)
The cinematography is being done by Prayas Sarma Tamuli, while the sound department was taken care of by Debajit Gayan.