A woman cadre of NDFB (S) was arrested by police and Army in a joint operation at Udalguri on Monday.
Acting on specific intelligence input, the troops of Red Horns Division under the Gajraj Corps of Indian Army and Udalguri police launched a joint operation and apprehended the woman cadre of the proscribed rebel outfit.
The detained rebel has been identified as Mainao Basumatary alias B Mijing, 24, of No 1 Sapkhaiti village in Udalguri district. Police sources said she underwent training in 2013 in Myanmar besides Bangladesh.
According to sources she was in touch with several youths for recruiting them in the banned militant outfit. The police was on a look out for her and manged to track down here on Monday morning.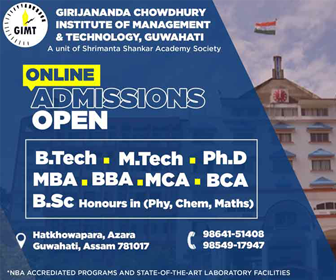 The security forces have also recovered some incriminating documents from her possession. Arrested Mainao is now in police custody for further interrogation. The apprehension of Mainao is being considered as a major setback for the already-weakened NDFB (S) militants.