A national level trade fair and book fair will be held in Kokrajhar from March 10-20.
The fair will be organized by the Bodo Writers' Academy (BWA) in collaboration with National Book Trust of India and Education department, BTC at Bodofa Cultural Complex, Kokrajhar.
Speaking to reporters, the General Secretary of the BWA Dr Ronen Chandra Mashahary said the trade fair would be held from March 10 to 15 while the national level book fair would be held from 15 to 20.
He said there would be special poet meets, workshop on learning Bodo language, interactive sessions among the writers where representatives from five countries will take part in the seminar during the book fair. He also said special Bodo delegates will come from Indonesia as there has been interaction twice with them earlier in Indonesia.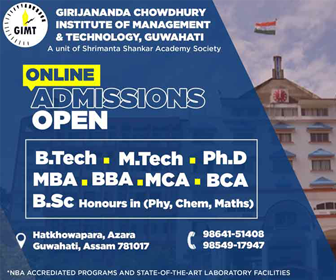 He further said there would be special sessions for budding young writers, students and discussions on literature and greatest Bodo novelist Chittaranjan Mashahary who died recently would be held besides food festival of the tribals and indigenous communities of the state.