The president of Nagarik Suraksha Manch (NSM), Mahajon Kro said that they will participate in the Sankalp Yatra on November 16 in Guwahati and criticised Assam Finance Minister Himanta Biswa Sarma for his statement on the organisations which are spearheading the agitation against the implementation of Citizenship (Amendment) Bill, 2016.
In the press conference held here at District Press Club of Karbi Anglong by Karbi Anglong Women Justice Forum (KAWJF) and NSM, Kro said, "Minister Himanta Biswa Sarma expressed surprise and said that it needed 'research as to how 70 organisations have come up to protest against the Citizenship (Amendment) Bill, 2016' but he is not surprised at the 140 organisations in the Barak Valley which have supported the Bill where there are only three districts, whereas the 70 organisations which are against the Citizenship (Amendment) Bill, 2016 are from the Brahmaputra valley and the rest of Assam."
He further said, "We are against the Citizenship (Amendment) Bill, 2016 and the KAWJF and NSM are participating in the Sankalp Yatra to be held in Guwahati on November 16. The Citizenship (Amendment) Bill, 2016 cannot be implemented at any cost. We are not against any community and not certainly against the Bengali community. We are against all Bangladeshis irrespective of community whether Hindu or not. Even if the Bangladeshis are Karbis they cannot be allowed to settle here."
He also said that the legislators, political parties, including ASDC (Autonomous State Demand Committee) and Congress should make its stand clear.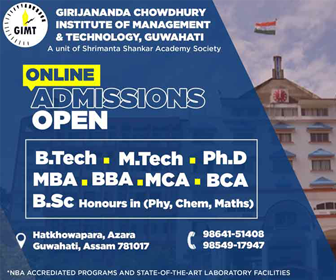 The press conference was also attended by president, KAWJSF, Beaulet Beypi, general secretary Presila Terangpi and social worker Mohon Rongpi.