The employees of Nagaon Paper Mill in association with the local people on Monday staged a massive protest at Jagiroad demanding release of their pending wages and against the failure of the state government to revive the paper mill.
They alleged that the paper mill remained closed for the past year without any reason and the government has also stopped payment of salaries.
They said the workers have not got their salaries for last 23 months.
"For the last few months we have been organising protests and demanding revival of the two mills, but our appeals have gone unheeded. There is no response from the government's side," said a protesting worker.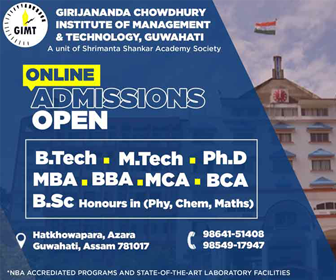 "We are now anxious and living in uncertainty. We are on the verge of starvation because of non-payment of salaries and other dues of the employees," he said.
"The future of our children is bleak. We cannot afford to pay their school fees. Their academic career is in complete disarray," said another worker.
Another worker said though political leaders have been assuring them that the mill would be revived, nothing has happened so far.
Assam Industries and Commerce minister Chandra Mohan Patowary had on August 10 said the revival of Cachar and Nagaon paper mills was on the Centre's priority list.
Cachar Paper Mill and Nagaon Paper Mill, which once contributed significantly towards economic development of the state, are currently going through tough times because of huge liabilities.
The Nagaon paper mill – the fourth unit of the Hindustan Paper Corporation – was established in 1979 and began commercial production in 1983.
During the 2010-2011 financial year, this unit produced almost 1.2 lakh metric tonnes of paper.