The infighting within Assam Pradesh Congress Committee (APCC) has been exposed once again which culminated in a war of words between former Minister Rakibul Hussain and Congress leader Dulu Ahmed.
Recently, Congress leader Anil Raja was suspended by the party for levelling several corruption charges against Hussain. Raja was suspended after he failed to reply to the show-cause notice sent to him by the APCC.
Some Congress workers, who are supporters of suspended party leader Anil Raja, had shaved their heads to protest against Rakibul.
Reacting on the 'mundan' act of some party workers in Hajo, Hussain said, "Those who did this can't be real Congressmen. This is not the culture of the Congress. Also, Hajo is a place that boasts of rich tradition. I don't believe people from there can do this."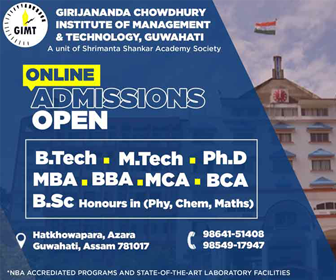 Strongly criticizing Hussain for his comment, Dulu Ahmed, who is a senior Congress leader from Hajo said, "It is shameful that Rakibul Hussain doesn't recognise people from his own party. He has a delusion that there are Congressmen only in Samaguri. He doesn't really need to remind us about the culture and tradition of Hajo. He never attends any party meeting in Hajo. How will he know who is from the party and who is not?"
Ahmed added, "The party workers who shaved their head yesterday are active members of the Congress and if he (Hussain) has any doubt, he can take proof from me."
Interestingly, the APCC doesn't have any idea about the identity of these people who protested against Hussain on Sunday.
Speaking to Northeast Now, Apurba Bhattacharya, spokesperson, APCC said, "We are yet to know whether they are actual party workers or some rogue elements from outside who are trying to disturb the mechanism inside the Congress. The party may conduct an enquiry into the incident to know what actually happened there."