Fascinated mobile theatre actor Anjali Chetri was honoured with Late Achyut Lahkar Memorial Award 2018 during an award presentation ceremony on Sunday at Guwahati Press Club for her contribution to the Assamese mobile theatre industry.
Anjali Chetri was welcomed with a cheleng chador, a xorai, a japi, a bouquet of flowers and a citation during the programme organised by the Samaj Sanskritimulak Anusthan Mancha.
Noted actor and chairman of the Assam Film Finance and Development Corporation, Jatin Bora was the chief guest at the programme while Pradip Saloi, Inspector General of Police (Administration), Assam, was the special guest on the occasion.
Speaking on the occasion, Jatin Bora said, "It's a good selection by the Mancha. Anjali Chetri is a very good actor and she deserves the award. She has extensive contribution to the mobile theatre industry of Assam."
A souvenir, titled Swapnadrosta, was also released on the occasion in the memory of late Achyut Lahkar, the father of mobile theatre.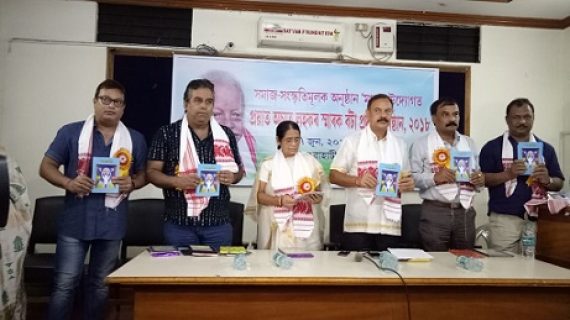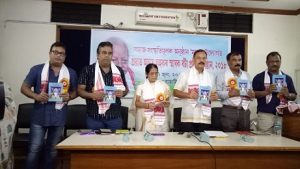 Kiran Lahkar, wife of late Achyut Lahkar, who was also present at the programme, appreciated the initiative to honour the actor with an award instituted in the memory of late Lahkar.
AMTRON chairman Dinamoni Bhandar Kayastha and former Superintendent of Police, Nalbari, Hemanta Bhattacharya, were also present at the programme.
Anjali Chetri, who has worked as an actor with a number mobile theatre groups including Aparupa Mobile Theatre, Theatre Bhagyadevi, Abahan Theatre, Srimanta Sankardev Theatre, Bordoisila Theatre, Sakuntala Theatre, Saraighat Theatre and Theatre Surjya.
Chetri hails from Hudumpur village of Palashbari in Kamrup (Rural) district.