Make My Meals, a new food delivery service located in Dispur Lastgate area is serving delicious mouth-watering delicacies across Guwahati.
The home delivery service only delivers lunch and dinner. Make My Meals  serves both vegetarian and non-vegetarian meals.
People can order a simple vegetarian meal of dal, rice, roti, sabji, salad and pickle for Rs 100 and non-vegetarian meals of dal, rice, roti, sabji, salad, pickle and a meat dish for Rs 120.
On the other hand a shahi vegetarian meal with Paneer Gravy comes for Rs 145 and Shahi Non-vegetarian meal for Rs 150 are available for the customers.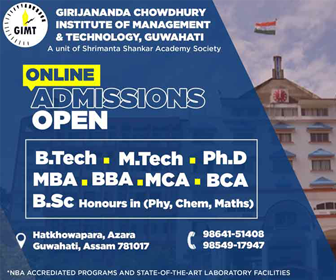 People who take a monthly subscription can get both the vegetarian and non-vegetarian meals at a discounted price.
Regular meals, Shahi meals, Value meals and Add ons are provided at a reasonable price for monthly subscribers.
The customers have to order the lunch meal before 10 in the morning and before 5 in the evening for the dinner meal.
Lunch is delivered between 12-2 pm and dinner is delivered between 7-10 pm in the evening. Customers can also avail various offers during festive season.