Two persons, who were seriously injured in Maibang police firing while protesting during the 12-hour-long Dima Hasao bandh on Thursday, have died on the way to Guwahati.
The 12-hour bandh was called by five different organisations of Dima Hasao against proposed inclusion of Dima Hasao district in Greater Nagalim.
The two deceased have been identified as 27-year-old Prabin Hakmaosa and 33-year-old Mitunjoy Dibragede.
According to information, while Probin was seriously injured and had received head injuries Mitunjoy had received serious injuries in his chest. Both Prabin and Mitunjoy expired on the way to Guwahati.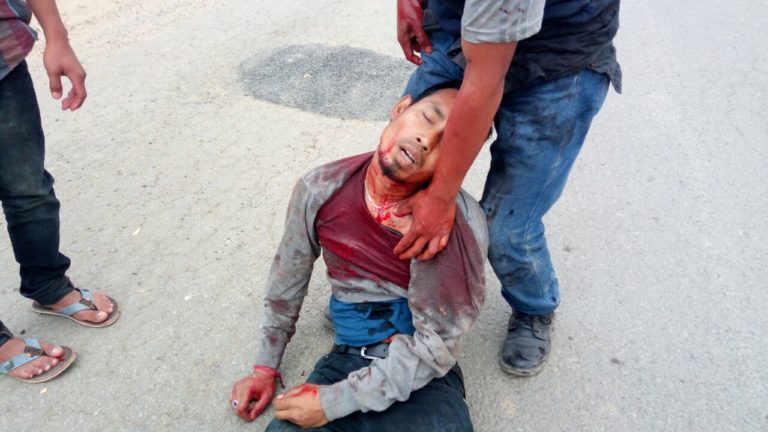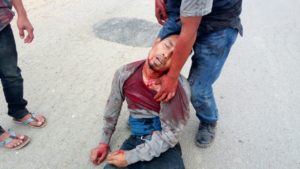 Mitunjoy breathed his last at Lumding on the way from Haflong to Guwahati at night while Prabin was declared brought dead at GNRC hospital in Guwahati on Friday morning.
Both Prabin and Mitunjoy were admitted to the Civil Hospital at Haflong for treatment after they had received serious injuries for treatment along with other seriously injured persons.
A total of 9 people were injured in the police firing at the Maibang Railway Station. Maibang is the the headquarters of Maibag sub-division in Dima Hasao district.
As part of the bandh, the protestors blocked the Silchar-bound train and also damaged the railway tracks to stop train movement during the bandh hours.
The people who had received bullet injuries were 27-year-old Probin Hakmaosa; 33-year-old Mitunjoy Dibragede; 22-year-old Bishal Hojai, who received injuries near neck; 26-year-old Sunujit Sengyung, who received injuries in right thigh; 16-year-old Thaising Hojai, who received injury in right side of his chest; 33-year-old Alpana Thaosen, whose right leg has been fractured; 17-year-old Mondini Thaosen , who received injury in left thigh; 27-year-old Surodi Thaosen, who received injury in the joint of his right leg and 50-year-old Thansing Langthasa who received external injuries.
The bandh on Thursday was called by Jadike Naiso Hosom (JNH), Dimasa Students' Union (DSU), All Dimasa Students' Union (ADSU), Dimasa Women's Society (DSW) and Dimasa Mothers' Association (DMA) who sought clarification from the State and Central Governments regarding the recent media reports that as per the Framework Agrement signed between the Central Government and the NSCN(IM), Dima Hasao would be included in the territory of Greater Nagalim and a separate council would be formed in the district.
Meanwhile, in protest against the police firing on Thursday at Maibang in which two persons have died and several other were injured and seeking written clarification from the Government on their stand over the proposed Greater Nagalim, several organisations have called for a 48-hour-long Dima Hasao bandh with effect from 5 am on Friday.
The bandh will continue till 5 am on January 28.
Normal life has been affected due to the 48-hour-long bandh across Dima Hasao.