Assam Governor Prof Jagdish Mukhi said the main purpose of education is to produce good, productive and conscientious citizens.
Prof Mukhi said this while attending the closing ceremony of the silver jubilee celebrations of Maharishi Vidya Mandir Senior Secondary School at Guwahati Medical College and Hospital Auditorium in the city on Tuesday.
Speaking on the occasion, the Governor expressed his happiness and congratulated the entire fraternity of Maharishi Vidya Mandir School, Silpukhuri on completion of 25 years.
In the span of twenty five years the school has supported its students by providing them opportunities and challenges that have enabled them to inculcate in them values, commitments and services for manifesting a knowledge-driven society, the Governor added.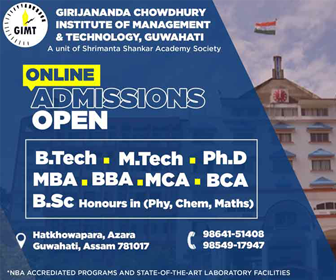 Prof Mukhi also lauded the founder of Maharishi Vidya Mandir Schools, Maharishi Mahesh Yogi, the pioneer of transcendental meditation who had sown the seeds of his unique technique in the tender minds.
The Governor maintained, "Transcendental meditation is a scientifically proved technique which when practiced helps an individual to attain his/her full potential".
The Governor congratulated the faculty members, past and present, and hailed their contributions in shaping the young minds because it is they who guided and have been guiding the students through some of their most formative years and send them to higher educational institutions to pursue their higher pursuits.
Referring to Aristotle who once said that a civilized society is one where good people become good citizens, Prof Mukhi urged upon the teaching fraternity to use their noble vocation to churn good and conscientious citizens.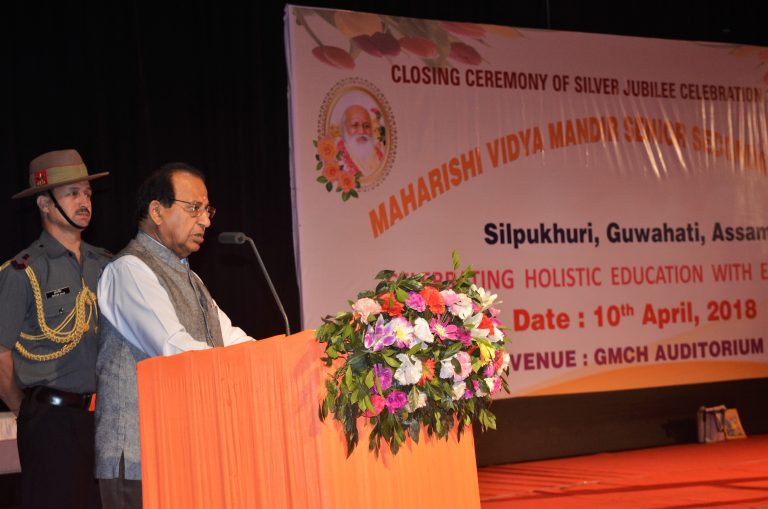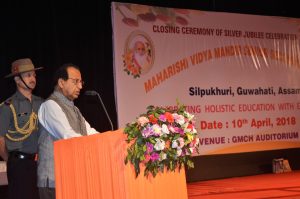 Maintaining that in a civilized society each generation is expected to make the society better for the next generation, the Governor said that he is happy of the fact that Maharishi Vidya Mandir, Silpukhuri since its inception has been on its toes to infuse an intellectual rigour into its students.
The Governor further said that today's students are very likely to become leaders in their chosen walks of life tomorrow.
Unless a bent of mind is created among them for intellectual excellence, the very purpose of education cannot reach its avowed goal.
He also urged upon Maharishi Vidya Mandir, Silpukhuri to intensify its role to the creation of intellectually imbued society and recharging the students' minds for a developed state and a developed nation.
Vice-Chancellor of Assam Down Town University Dr Amarjyoti Choudhury, Vice-Chancellor of USTM Dr R K Sharma, MLA East Guwahati constituency Siddhartha Bhattacharya, consultant  director, MVM Schools T P Bhattacharjee, noted musician Samar Hazarika, vice-president of Maharishi Siksha Sansthan Dr Prakash Chandra Joshi, principal MVM Silpukhuri, Manika Goswami and a host of other dignitaries were also present on the occasion.