A leopard that was creating panic in the Lakhoujan Tea Estate area of Bokakhat in Assam's Golaghat district was finally captured in the wee hours of Friday.
The leopard was caged in a trap early Friday morning laid by the Forest Department.
The feline has been visiting the residential colony of the tea garden workers regularly during night hours for the last month unleashing a reign of terror among the locals.
The big cat had also attacked one tea garden labourer injuring him grievously on March 7 last.
After the attack, the tea garden authorities had urged the Bokakhat divisional forest office to intervene and accordingly a trap was laid on March 12 last in the area where the leopard as seen to roam about.
Earlier, a goat was kept as a bait in the trap, but the effort failed to yield any positive result as the leopard attacked the goat and severed one of the ears of the goat and fled away.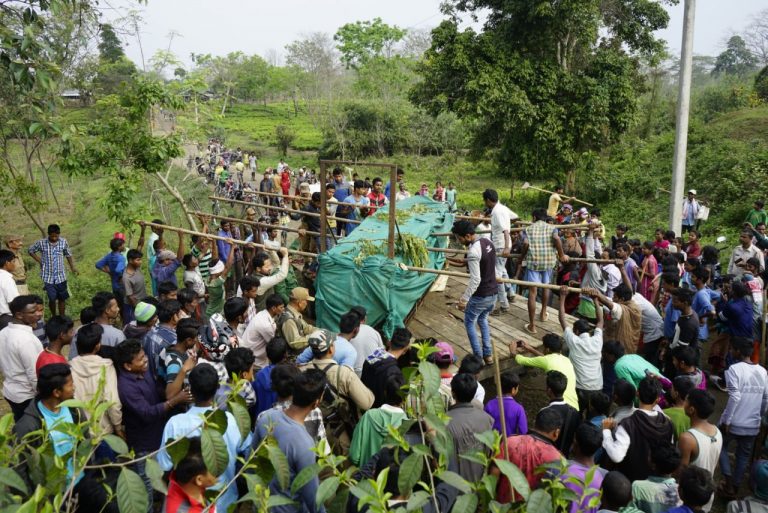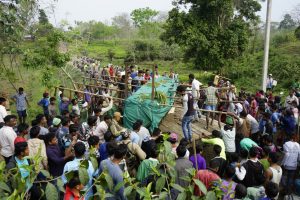 Later, experts suggested that a dog should be kept as the bait for the big cat.
Accordingly, on Thursday a dog was kept in the trap and the leopard fell into the trap laid by the Forest Department and got trapped in the cage.
Notably, dogs are believed to be favourite prey for leopards.
The caged leopard was taken away by Forest Deaprtment officials and experts from the Centre for Wildlife Rehabilitation and Conservation (CWRC), situated at Kaziranga and later released into the wild at Panbari Reserve Forest near Kaziranga National Park in Golaghat district.