Sensation was created in Namsai town in Arunachal Pradesh on Wednesday when an adult leopard came out in the town and four people were injured after coming into contact with the big cat.
While such incidents of human-leopard conflict are quite common in neighbouring Assam, it is a rarity in Arunachal Pradesh. Arunachal is a State with around 80 per cent forest cover, because of which the incident has grabbed eyeballs. Experts and forest officials have admitted that deforestation and disturbance of habitat of wild animals is the reason they are venturing out in the human localities.
Speaking to Northeast Now, Dr R Kemp, Chief Wildlife Warden of Arunachal Pradesh said, "Leopards sometimes come out in villages but very rarely in towns. The incident in Namsai is something to ponder upon. Deforestation has been going in some places which has disturbed the habitat of animals like leopard, which anyway lives in close proximity to human habitat. While tigers mark their surroundings, leopards like to roam around and so they enter human habitats. If we are not careful, then such incidents will increase in Arunachal Pradesh also."
Dr Kemp informed that no separate census for leopards is conducted in Arunachal Pradesh. "This year, we will conduct a census to count the number of tigers in Arunachal. In the same census, we will count the number of leopards as well. This census takes place every four years."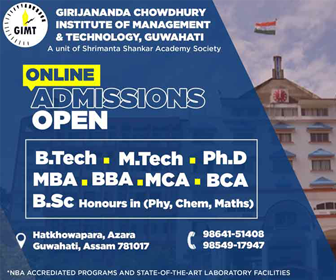 Kamal Medhi, Landscape Co-ordinator, Western Arunachal Landscape, WWF-India said, "As per some reports, 1.90 sq km of forest cover has been lost in Arunachal Pradesh. Timbers are cut down illegally from the forest which also leads to deforestation. Incidents of leopards entering localities are much less compared to Assam. But we can't really brush off this as a stray incident and need to take care about protecting the forest cover."
Dr Rathin Barman, a renowned wildlife biologist associated with Wildlife Trust of India (WTI) said that possibility of a leopard entering human habitat is more in Namsai than in interior parts of Arunachal Pradesh. "Namsai actually falls in the border of Assam and Arunachal Pradesh. There are more chances of a leopard coming out in the open there compared to the interiors where forest cover is comparatively more. However, in general, people's tolerance level for wild animals has drastically gone down. Today, they don't hesitate to kill them at all. If this tendency goes on, it might create serious challenges in the conservation of these big cats," he said.