A Dibrugarh court here on Friday granted bail to Krishak Mukti Sangram Samiti (KMSS) chief Akhil Gogoi in connection with a case registered against him at Moran police station even as Dudhnoi police has planned to arrest Gogoi in a separate case immediately after his release.
The Additional Chief Judicial Magistrate of Dibrugarh Court Imdad Ahmed granted bail to Gogoi in the case registered against him under several sections including in the sedition charge.
The case (no 180/17) was registered against the KMSS leader at the Moran police station under seven separate sections of the Indian Penal Code including three non-bailable charges following his alleged provocative speech at a public rally in Moran where he allegedly appealed to the people to take up AK-47 rifles in their movement against the government.
The sections slapped are 120-B (criminal conspiracy), 121 (waging or attempting to wage war or abetting waging of war against government of India), 124-A (sedition: conduct or speech inciting people to rebel against the authority of a state, 109 (abetment of any offence), 153 (wantonly giving provocation with intent to cause riot), 153-A (promoting enmity between different groups on ground of religion etc and disrupting communal harmony and 34 (acts done by several persons in furtherance of common intention).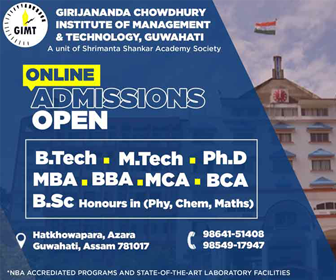 "Akhil Gogoi was granted bail in Moran police station case but he may be arrested again today in a Dudhnoi police station case. Dudhnoi police is waiting for him to arrest again," Gogoi's counsel Anuj Chetri told Northeast Now.
A case was (no 112/ 17) was registered against Gogoi at Dudhnoi police station in Goalpara.
"When we asked Gogoi about this case he said that he was not associated with it. The accused who were arrested with this case were later released on bail. Arrest warrant has been issued against Gogoi he may be arrested anytime," Chetri said.