In a major success, based on specific information, the Udalguri Police and Army in a joint operation apprehended a history-sheeter at Khowrang area under Udalguri Police Station in Udalguri on Saturday.
As per information, history-sheeter has been identified as Pranjeet Daimary alias Jetli.
Jetli was nabbed during a nakka-check at Khowrang area under Udalguri PS in Udalguri.
The security forces also recovered one 9 mm pistol with magazine and four live rounds from his possession.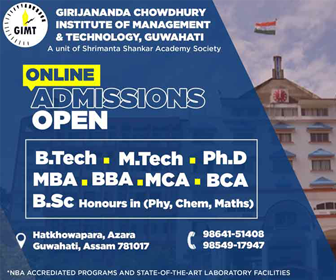 Police sources divulged that Jetli was allegedly involved in kidnapping of an official of the Agriculture Department from the latter's office in the district last year.
He also had allegedly demanded a ransom amount of Rs 2 crore for the release of the Agriculture Department officer.
"However, later owing to pressure due to massive police and military operations, Jetli freed the official," claimed sources.
Sources further stated, "Pranjeet Daimary alias Jetli had also allegedly demanded extortion money from a number of businessmen and construction companies in the district in the name of outlawed anti-talk faction of the National Democratic Front of Boroland (NDFB-S) and had been in a hideout. The security forces were on a lookout for the criminal and finally were able to swoop down on him."