The inhabitants of Jhanji-Dibruwal revenue village in Sivasagar district of Eastern Assam on Tuesday staged a strong protest against construction of southern part embankment on Jhanji river.
The locals protested the construction because the government is yet to release the compensation assured against acquisition of land for the construction of the embankment since last four decades.
The State Water Resources Department was to construct the three km length of southern part of Jhanji river embankment from the point of NH-37 of Jhanji river bridge to Solotia village measuring eight metres breath and 1.5 metres height with the financial assistance from NABARD at the cost of Rs 3.5 crore.
Accordingly, in 1976 the Water Resources Department had acquisitioned the aforesaid land.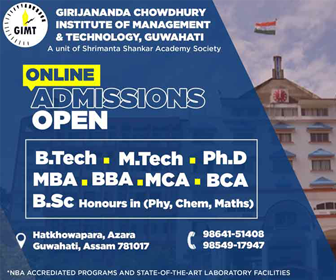 But the land owners are yet to get their compensation even after four decades.
Besides, the acquisitioned lands were not segregated from their own registered land.
As a result they have been paying land revenue since the last four decades.
The disgruntled and affected landowners come out to the street and strongly protested against the construction of embankment.
They also threatened the concern authority to continue with their protest against reconstruction of the embankment until and unless they are provided compensation of their acquisitioned land.
They even blocked the road obstructing access of the vehicles of contractors to the construction site.
The irate residents staged dharna against the Water Resources
Department and the BJP-led State Government.
They have also filed a written complaint with the Deputy Commissioner of Sivasagar in this regard.