A high level intra-district meeting was held at Margherita Dehing Guest house at Digboi on Tuesday morning to design an effective comprehensive and viable course of action to contain various forms of intra-state menaces including the unabated rise in the incidence of  coal theft , timber smuggling , encroachment, illegal mining to mention a few which  affect  both the states of Assam and Arunachal Pradesh in various forms  including revenue leakage.
The meeting convened by Tinsukia Deputy Commissioner was attended by W Kimhum, the Deputy Commissioner of Changlang district in Arunachal Pradesh, a host of dignitaries from civil and police administrations from both the districts of Tinsukia and Changlang which included the SP Tinsukia Mugdha jyoti Mahanta and SP Changlang together with other related, affected and accountable departments including the Forest, Transport, Finance, security and above all the Coal India Limited represented by General Manager North eastern Coalfields Margherita.
The threadbare discussions on various vital aspects including illegal coal trade, border demarcations, timber smuggling, and illegal mining were some of the burning issues tabled during the courses of three-hour long meeting that came following the allegations from various quarters including one during the media address by KMSS leader Akhil Gogoi categorically alleging rampant and unabated coal pilferage in various colliaries like Tikak, Ledo, Tirap, Tipong and Bargolai under North Eastern Coalfields In Margherita in Tinsukia district of eastern Assam.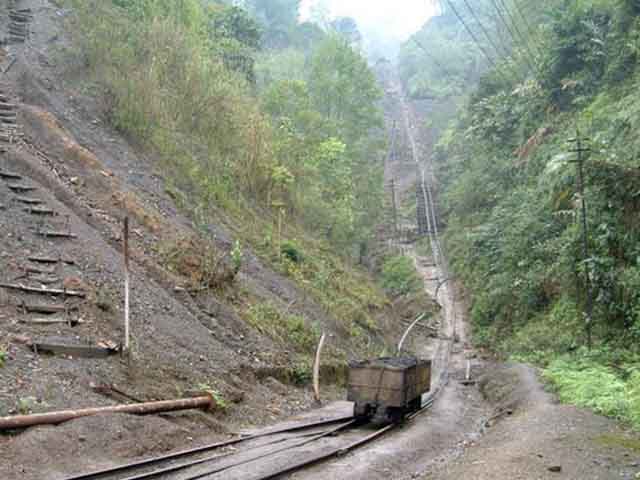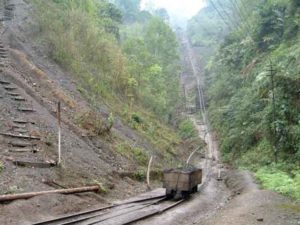 Meanwhile, the joint civil and police administration in association with other concerned departments in both the affected districts after underlining various aspects including the technical lacuna  in asserting the nature of crime and ascertain its legal validity finally resolved to counter the said problems with stern hands maintaining close coordination and strict vigilance across the border.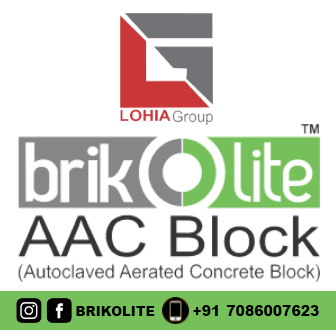 'All the said perverted activities including the vehicular movements with suspected consignments would be instantly verified, decided and acted upon accordingly', resolved the house.
However, Mahanta, the SP Tinsukia when asked about the alleged nexus of civil and police administration with the coal maifias operating from various locations in Margherita belt repudiated the allegations..
In his words, 'I don't deny petty coal theft incidences by local people around Margherita – Ledu area but coal syndicate in Tinsuklia district is just an uthopian concept', adding further that no police officials or personnel in any police stations encourages illegal coal trade in action or in words.
According to him, police is working independently without any internal or external influence with the limited manpower not being feasible to check the minor pilferages from the huge and extensive open mining areas or coal deposits.
A tentative survey conducted by NorthEast Now  by means of physical visit to coal rich Margherita town and its few nearby collieries, meeting the poverty hit people of  Ledo, Lekhapani, Tirap and Margherita living on collecting coal from the residues climbing down the hills with bags on their backs revealed that huge mining areas as well as the coal deposited on an extensive open areas were found unprotected.
Some of the mining and coal affected areas under Coal India Limited was not at all demarcated which often leads to geographical confusion between the state of Arunachal Pradesh and Assam resulting in revenue leakages.
Further, the Coal India authority doesn't seem to be serious on deploying armed security forces to protect its property ironically even after several complaints to this effect.
"Several proposals by the governments to raise a company of security personnel like the one in tea industry have been kept in the cold storage", regretted an official at the Tipong colliery.
When asked about if any vested political groups involved in the promotion of illegal trade thus  earning bad name for the rich coal heritage town of Margherita, Amar Jyoti Bailing, the officer-in-charge of Ledo police station said that rumour are afloat significantly but no political patronage or whatsoever is 'tolerated  at ground zero'.
Law is instrumental and takes its own course of action as and when situations arise, he added.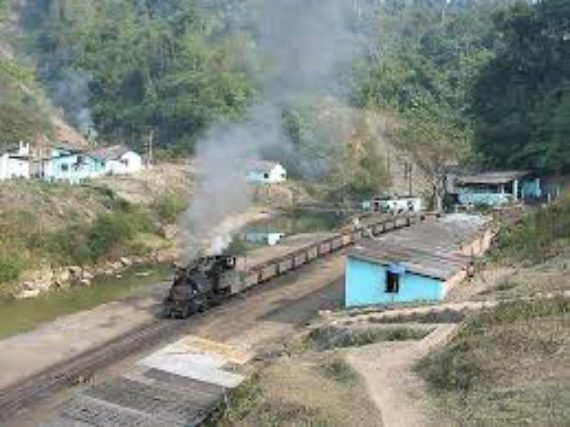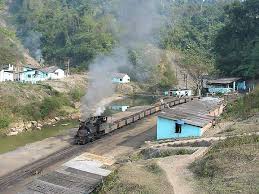 Further, visits to the police stations revealed that 29 cases were registered under PDPP Act in Margherita in 2017 of which 13 were charge-sheeted.
Final report submitted against seven cases while 49 accused were arrested besides seizing around 40.17 tones of illegally procured coal materials.
Four vehicles in all were seized.
Accordingly, 23 cases were registered under Ledu police Station while 13 were charge sheeted and 38 were arrested besides seizing 30 tones of illegal coals and nine vehicles.
In Lekhapani areas, two cases were registered – one by Forest Department and the other by Coal India Limited wherein the final reports were reported.
Ironically, no cases under PDPP was registered in Jagun Police out post in 2007 in spite of being a porous  and confluence point and the first and the nearest town adjoining Miao-Jairampur and Ledu –Margherita raod – a belt marked by rampant and unabated  extraction of coal in Namphai Reserve Forest between Namchik and Jagun.