A five-day Industrial and Business Trade fair got underway titled 'Udyam 2017' at Church field in Assam's Tezpur from Saturday.
The programme was inaugurated by Tezpur parliamentarian from Bharatiya Janata Party (BJP), R P Sarma, in presence of local MLA, Brindaban Goswami, Dekiajuli MLA Ashok Singhal, Sonitpur Deputy Commissioner (DC) Monoj Kumar Deka, president and secretary of North Assam Chamber of Commerce and Industry, Tezpur, Nilesh Kumar Agarwal and Sunil Patni respectively, general manager of Department of Industries & Commerce, Sonitpur, Tezpur Mohan Chandra Deka, and president of Laghu Udyog Bharati Tezpur chapter Madan Mohan Singh, among others.
The State Department of Industries & Commerce, in association with Laghu Udyog Bharati and North Assam Chamber of Commerce & Industry Tezpur is organizing the fair. Patanjali and State Bank of India are the main sponsors of the event. The welcome address was given by M C Deka, GM, DICC Sonitpur Tezpur.
MP R P Sarma in his inaugural speech highlighted the assiduous work done by Laghu Udyog Bharati for helping micro and small industries that constitute 99 per cent of the country's total industries. Small industries play a big role in employment generation, Sarma said.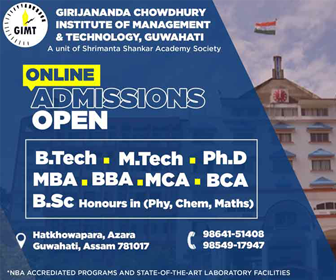 The fair aims at showcasing the industrial capabilities and opportunities in Assam. It will give an opportunity to the micro and small industrial sectors to highlight their products and facilitate marketing linkage.
Over 200 stalls representing various industries from across the State and the North-east have been set up in the event. The fair will bring the Department of Industries and investors together on a common platform for interaction and presenting their proposals.