In a bid to increase more tourist footfalls in the district, the Dima Hasao Autonomous Council has decided to improve the infrastructure of Panimur waterfalls near Umrangshu and earmarked Rs 17 crore for that purpose. Informing this to NE NOW, CEM Debolal Garlosa said that the council had sent a proposal to the government for improving the road connectivity to Panimur waterfalls often called as 'Indian Niagara."
During his recent visit to the district tourism minister Himanta Biswa Sarma and chairperson of Assam Tourism Development Corporation Jayanta Malla Baruah indicated at the government's ambitious plan to increase the tourist footfalls in the district by creating a tourist circuit connecting Umrangshu, Haflong, Jatinga and Maibang.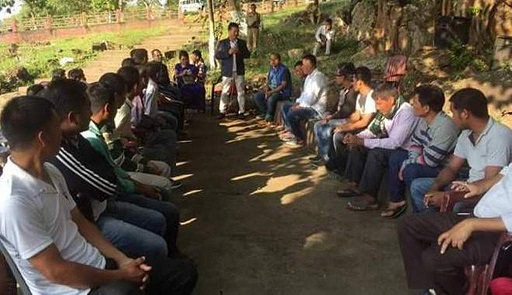 Garlosa along with council chairperson Ranu Langthasa held a meeting on Friday with the locals and various organizations and council representative in this regard. He further said a hanging bridge and a tourist lodge will be constructed at Panimur. "If the tourism sector develops, then it will increase revenue as well as generate employment," he added.
It may be mentioned that the increasing popularity of Panimur as tourist destination has attracted both domestic and international tourists and the number increases during the winter season.