The Guwahati Municipal Corporation (GMC) finally launched its crusade against the decades old road-side vendors at the iconic Fancy Bazaar in Guwahati on Thursday.
The GMC officials carried out an eviction drive on the footpaths of S S Road in Fancy Bazaar area of Guwahati evicting around 230 vendors who had set up small shops on the footpaths.
The GMC officials have declared the place as a 'No Vending' Zone', which led to uproar among the vendors of the area.
Notably, the Gauhati High Court had ordered the vendors to be shifted before March 31 this year.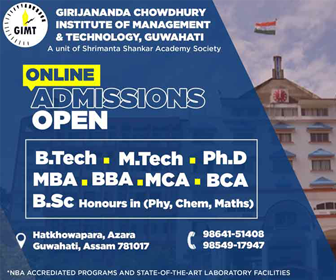 However, the entire process was already delayed.
According to GMC Joint Commissioner Debo Mishra, these evicted vendors have been asked to shift to the Fancy Bazaar Complex of Guwahati Municipal Corporation.
However, the eviction drive did not go down well with vendors doing business for all these years.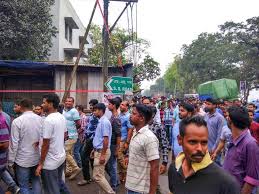 The evicted vendors staged strong protests in the area protesting against shift their business to the GMC market.
Many of the vendors were of the opinion that the GMC market place stinks a lot because of the nearby vegetable market and thus is not an 'ideal place' for cloth business.
Later, the protesting vendors agreed to shift from the S S Road, but demanded rehabilitation at an alternative place, preferably near the Brahmaputra River bank or near the erstwhile central jail complex.