The Congress on Thursday slammed Assam Health Minister Himanta Biswa Sarma for his alleged 'cancer is divine justice for sins' remark and asked when Prime Minister Narendra Modi will act against such elements.
"Now, BJP Minister and Convenor abuses India's cancer patients and their families. Mr PM, as you tacitly support such lampooning of the bravehearts who fight cancer every second of their life, when will you act and sack such elements," Congress spokesperson Randeep Singh Surjewala asked on Twitter.
Congress leader Abhishek Manu Singhvi said, "He is not just a Minister of Assam. He is the Minister of the entire Northeast. What kind of a language is this? Did he ever think about the pain through which a cancer patient goes?
"This is today's character (of BJP). This kind of statements based on superstition can be heard from the North-east to Madhya Pradesh, Rajasthan to Chhattisgarh, and from Ministers to Bharatiya Janata Party workers. I strongly condenm this remark," Singbhi said.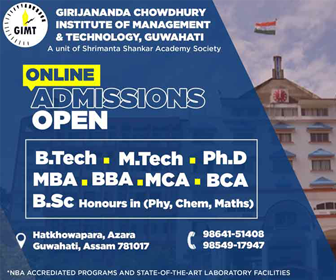 The Minister drew public ire by saying that young people who suffer from cancer or die in accidents must have committed sins in their past lives.
About senior BJP leader GVL Narasimha Rao's remarks that Rahul Gandhi was following in the footsteps of Alauddin Khilji and Aurangzeb, Singhvi said, "This is the difference between us and them. Even though we did not post that (chaiwala tweet on Modi), we apologised for it and made those who posted it apologise.
"We clarified that this is not our statement. Do you think they (BJP) will condemn or criticise it (Rao's remark)… forget about an apology. He is also the official spokesperson of the BJP," Singhvi said.
Sarma, however, on Thursday tendered apology after facing flak for his remark.
"My speech on divine justice and Karmic deficiency is being quoted out of context. In their bid to trivialize and sensationalise, no one is looking at the content of my whole speech and intent. It was said in the context of helping poor students of government schools and request to teachers not to neglect them. It was also a message to indicate district education officers not to harass teachers," he said in a written statement.