As political parties in India are gearing up for the 2019 Lok Sabha elections, the India Today has come up with the Political Top 10 of the country. And, Assam's powerful Health and Education minister Himanta Biswa Sarma was also featured in the list.
Prime Minister Narendra Modi was featured at #1 at the Political Top 10 list, followed by BJP president Amit Shah. The India Today journalist Kaushik Deka, who is also from Assam, described Himanta Biswa Sarma as "a hungry general driven by revenge" in the Northeast. Sarma was ranked #10 in the list.
The India Today report said as PM Modi and Amit Shah plan to extend the BJP footprint further, the state elections in Karnataka, Madhya Pradesh, Rajasthan and Chhattisgarh will determine whether the saffron party can maintain its expansionist trend or not. At present, the BJP, either directly, or indirectly, rules in 18 of the 29 states in India.
The India Today Political Top 10 list described Modi as "Master of infinity" and Amit Shah as the "Force multiplier". Union Finance minister Arun Jaitley is ranked #3, and has been described as the "Mr. Networker". The 67-year old RSS supremo Mohan Bhagabat is on #4 of the list, and portrayed as the "Moral Compass".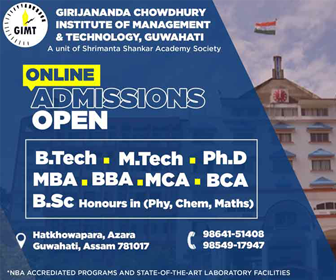 UPA chairperson Sonia Gandhi and Congress president Rahul Gandhi were ranked #5, and were portrayed as "All in the Name". While Bengal CM Mamata Banerjee is emerging as the focal point for a united opposition, she has been ranked #6 in the list.
Union minister Nitin Gadkari was ranked #7 as "High-speed doer", and BJP general secretary Ram Madhab was ranked #8 as the "Fire fighter". Andhra Pradesh CM N. Chandrababu Naidu was at #9 as the "Breakaway hero".
The India Today Political Top 10 list featured Himanta Biswa Sarma on #10 because "he has almost single-handedly ensured BJP rule in six of seven Northeastern states."
Kaushik Deka said in his report that for any northeast-related issue, Sarma's word is taken as "final" by Modi and Amit Shah. The report also said Sarma played "able deputy" to Arun Jaitley in convincing the other state FMs to come on board for the GST.
The India Today report claimed Sarma regularly practices astrology and was a regular at RSS shakhas in Guwahati during his teens. Interestingly, Sarma was a minister in Congress's Tarun Gogoi-led government in Assam for almost 15 years, and was often critical of the saffron brigade.