Assam Governor Prof Jagdish Mukhi on Thursday said heroic achievements of the Armed Forces during various wars and while combating cross border terrorism is commendable.
"In the line of their duty many of our Armed Forces personnel have lost valuable lives. The trauma and tragedy that the family suffers on the demise of service personnel is heart-rending. Acknowledging the unflinching valour of our Armed Forces personnel, we as a grateful society consider it our duty to take the responsibility of care and rehabilitation of the martyrs, disabled and their dependants," Governor Mukhi said.
The Governor was speaking at Raj Bhawan here during the Armed Forces Flag Day programme on Thursday.
December 7 is observed as the 'Armed Forces Flag Day' throughout the country since 1949 with an aim to honour the martyrs and the men in uniform who not only fought valiantly for the country's honour and safety but laid their lives for the sake of the motherland.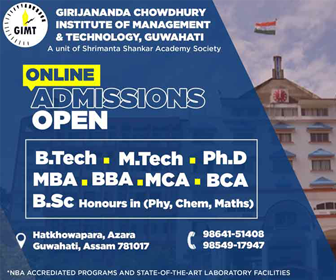 The Governor expressed satisfaction to know that Assam has 92 Gallantry Award winners, 34 thousand Ex-Servicemen, 5828 Veer Naris and 176 Disabled Veterans who are being looked after through 19 Zila Sainik Welfare Offices.
The Governor lauded the Sainik Board for providing educational scholarships to the wards of  ex-servicemen right from Class 1 upto graduation and beyond for higher study in professional courses and for the benefit of the ex-servicemen community and war heroes.
Prof Mukhi further added that the grievance redressal mechanism has been set up in every district under the respective Deputy Commissioners to address the grievances of the veterans.
The Govt. of Assam has also enhanced the ex-gratia payment to the martyrs of the defense personnel from Rs.5.00 lakhs to 20.00lakhs.
The Flag Day also plays an important role in collecting donations for 'Armed Forces Flag Day Fund' which is the lifeline for instituting welfare measures and rehabilitation of the ex-servicemen community, the Governor added.