Majuli Youth Congress on Wednesday staged a sit-in demonstration against the sheer callousness that has gripped the health sector of Majuli, the river island district of Assam.
Gross irregularities at the 100-bedded Gormur Pitambeswar Dev Civil Hospital have taken the over two lakh residents of the district for a ride for quite some time.
The hospital in Assam Chief Minister Sarbananda Sonowal's home constituency is facing acute shortage of doctors for last many years causing much hardship to poor residents of the river island district.
There are no specialist doctors in most of the vital departments of the hospital.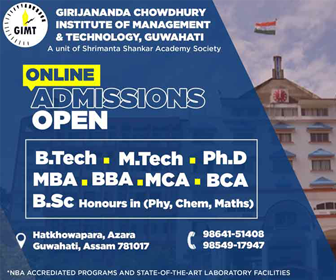 This has been forcing the residents of Majuli to seek treatment outside the district.
Notably, State Health Minister Himanta Biswa Sarma during his visit to the hospital around one year back had assured that the Health Department would make necessary arrangements to appoint adequate doctors in the hospital and also improve the infrastructural facilities.
However, even after one year of that assurance from the Health Minister, the hospital is yet to see any change in its functioning.
Even during caesarean operation, attendants of patients have to procure blood from Jorhat for the operation to be conducted in the hospital.
The protestors staging the sit-in demonstration at the hospital premises demanded immediate appointment of specialist doctors, improvement of the infrastructure of the hospital and other facilities to the patients coming to the hospital for treatment.