Guwahati  Trivarg Arandhara, more popularly known by as Triv, has made it to the top three in Dance and EDM music on SoundCloud.
This is for the first time an NE artist's Electronic Dance Music (EDM) track has been ranked in the international charts.
Trivarg's most recent work, 'Maya' received 20 thousand plays in just ten days and was ranked third in the same list that also features Martin Garrix, one the biggest names in the EDM industry, .
While he has been producing tracks since he was merely 14 years of age, Trivarg started out professionally in 2017. So far, he has produced 10 different tracks, out of which three have been very well received by the listeners.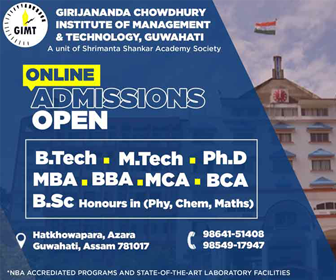 His previous tracks "Meilleur Amie" and "Mahayudh" are also on SoundCloud at 16.1 thousand and 21.1 thousand plays respectively.
Eighteen-year-old Trivarg, who is awaiting his CBSE Class XII exam results, hasn't undertaken any professional training in music production.