The new Executive Committee of Assam Table Tennis Association (ATTA) was formed in its annual general meet at Guwahati's Hotel Lily on April 29, amidst tight security.
Mriganka Barman was elected the President and Tridib Duwara the Secretary of ATTA. Interestingly the duo remained uncontested.
It may be mentioned that Duwara was holding the post of Secretary for the last nine years.
Congress leader and Samaguri MLA Rakibul Hussain did not contest the election and holds the post of Chief Advisor of the Association.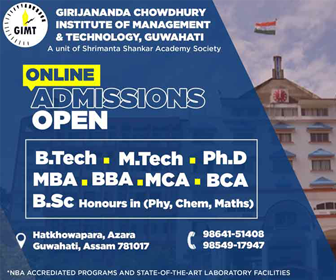 Nayanjyoti Sarma and Senior Advocate Bijan Mahajan were designated as Treasurer and Advisor respectively.
On the other hand Monalisha Barua Mehta, Nandini Barua Sarma, Arunjyoti Barua, Munin Nabish, Raj Kakati, Babul Hor, Lilakanta Gogoi, Jamshed Ahmed Khan, Rajib Sarma and Eswar Borthakur were designated as Vice-Presidents of the Association.
Karfiu Roy, Gautam Hazarika, Biplab Goswami, Suvrojit Sinha and Jatin Bora became the Joint-Secretaries of the Association.
Manaspratim Das, Sonoswar Deka, Gritashi Hazarika Das, Jupi Borthakur, Papori Hazarika, Pranjyoti Saikia, Parabir Kumar Das, Sanjib Handique, Rabin Sahu, Utpal Barman Naba Dutta and Ratnadeep Chakraborty were appointed as the Executive Committee members of the Association.
Most of the district representatives expressed their anguish over the association's decision to bar them in the meet.
They alleged that they received the Association's letter late for which they could not submit their representative's name.
The district representatives termed the day as black day for the Association.