Assam Chief Minister Sarbananda Sonowal on Wednesday advocated priority profiling and creation of adequate amenities for the farmers of the State to make Assam Agri-business and Rural Transformation Project to generate positive waves in the State.
Reviewing the Assam Agri-business and Rural Transformation Project – APART – an Agriculture Department project which has envisioned to add value and improve resilience of agriculture value chains, at the conference room of his office at Janata Bhawan on Wednesday, Chief Minister Sonowal asked the implementing agency to take into account the interests and priorities of the farmers to make APART to script success stories.
Since the spirit of APART is to spearhead the welfare of the farmers including the development of agri-enterprise, agro-cluster and market led production centres, Sonowal asked the implementing department to create infrastructure for famers' amenities around the production centres for the success of APART.
It may be noted that APART is a project designed to be implemented for five lakh beneficiaries in the state with an initial financial outlay of Rs 1700 crore. Agri-market, rural haat,ware house etc will be built as part of the project.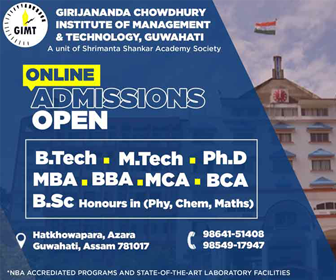 Under the project, Chief Minister Sonowal mooted that there should inter-departmental synergy  to make the project serve the purpose. Since market oriented production remains one of the essential components of the project, Sonowal emphasised that there should be good motorable roads to establish market linkage with the production centres.
Chief Minister Sonowal making it eloquently clear said that under the project special attention should be made to extend the welfare measures of the government to all areas irrespective of Barak, Brahmaputra, hills and plains so that the government can propel development of all areas as a priority.
Agriculture Minister Atul Bora, Media Advisor to Chief Minister Hrishikesh Goswami, Legal Advisor Santanu Bharali, Additional Chief Secretaries Rajib Bora, VS Bhaskar, Ravi Capoor, Principal Secretary to Chief Minister Sanjay Lohiya, Secretary PHE Siddharth Singh, PWD (Road) Commissioner R. Kemprai and several senior government officers from eight departments were present in the meeting.