In a significant development, the State Forest department has reportedly identified lands to rehabilitate genuine flood and erosion victims whose houses were dismantled by the administration.
The department has identified a plot of land at Tagheria near Sonapur to rehabilitate the genuine flood and erosion victims who had to take shelter at Amchang after losing their lands and homes due to natural calamities, said State Forest and Environment Minister Pramila Rani Brahma .
She said that the process of shifting such victims to the new site and accordingly rehabilitate them there will be started soon.
"We will first start a verification exercise to identify the genuine flood and erosion victims. We are planning to shift 200 families to the new site at Tagheria in the first phase," added the minister.
"The issue will be thoroughly discussed with Chief Minister Sarbananda Sonowal for his approval. After shifting the evicted ones to the new site, the Forest department will create various opportunities to earn ivelihood for them," Brahma said.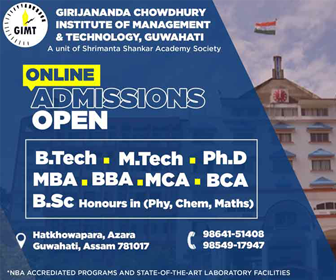 She further added that the Forest department will soon identify other plots to rehabilitate the genuine landless indigenous people.
The Minister also assured that HSLC examinees from the evicted families at Amchang will be given rented accommodation at the cost of Forest department to ensure that they sit for the exams scheduled to be held in February 2018. "Till the exam is over, the Forest department will take care of the examinees," she said.