Darrang police administration has made elaborate security arrangements for the last day of the five-day Rongali Bihu celebration at Gandhi Maidan Mangaldai on Friday.
The celebration was organized by the Central (Sadou) Rongali Bihu Celebration Committee Mangaldai  where singer Zubeen Garg was invited as the guest artiste to enthrall audiences.
Darrang police has undertaken special security measures for the women and children.
Superintendent of Police , Sreejith Thiraviam himself is monitoring the whole security scenario of Mangaldai.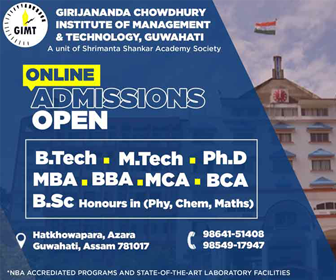 "Entry of any unauthorized person to the stage enclosure has been restricted. Bamboo barricades have been placed to create a separate entrance for women and children. The whole field is under CCTV surveillance with sufficient lights all around.", said SP, Darrang .
"Besides the armed Assam Police jawans, a good number of young women police and  para military forces have been deployed through out the town. Security personnel have carried out  checking in different entry points of the town including Gadhowa Chapori, Prafulla Nagar, Islampur Chawk etc. Entry of motor bikes and vehicles in to the town have also been regulated. We have also arranged temporary shelter for women and toddlers in case of any possible natural calamity ", he added.
Last year also Zubeen performed in the Bihu cultural night and there were reports of  vandalism on the property of the organizing committee besides eve teasing and abuse of female audiences by a section of unidentified miscreants taking opportunity at congested surroundings and heavy rainfall in the midst of the cultural programme .