Being aware of the fact that central funds remain unutilised in Northeast, the DoNER Ministry has rolled up its sleeves to strictly implement and execute different projects in this landlocked region.
"We have issued fresh guidelines that after release of Rs 10 lakhs, if the work order doesn't start, we will cancel the funding," DoNER Secretary Naveen Verma told Northeast Now.
He said DoNER ministry has changed the entire funding guidelines now. Earlier, 40 per cent of the amount was given at the time of the sanction.
"Now at the time of sanction, only Rs 10 lakh is given, and a bigger amount is given later. Earlier, projects use to remain pending for 5-10 years. It is now reduced to six months. Now money is released once the work starts on the project," Verma said.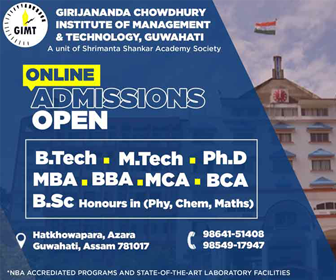 He said that the entire work flow has been digitised. "We have also started monitoring of the projects. We have also digitised many operations. The speed of the case disposal has increased. We have created an e-office here. All the data is available online. It is very easy to track the documents. All the old files have been digitised. No documents are lost now. States have been very cooperative in all our initiatives. Priority is also given to online projects," the Secretary said.
Earlier, Detailed Project Report (DPR) used to come from the State government. "Now, we have digitised it. The slogan of 'Minimum Government, Maximum Governance' is being implemented. The entire exercise has been handed over to the Chief Secretary. This has brought the system into a tight loop and ensured time-bound disposal," DoNER secretary said.
The DoNER Ministry has also taken several initiatives for an inclusive growth of the Northeastern states.
"One of the recent initiatives has been the setting up of inter-ministerial committee because we found that people are working in isolation whereas more synergies towards the same effort will deliver better results. We have started an inter-ministerial committee on Ayurvedic and medicinal plants which will be chaired by Secretary DoNER and Secretary of the AYUSH department. We plan to take all the stakeholders together on one platform so that maximum benefit can be derived," he said.
He said that attempt is on to bring the North East Council (NEC) and the DoNER Ministry together into an institutional sector arrangement.
"We are also proposing that for education sector, primary and secondary education will come to DoNER and all other issues pertaining to education will go to NEC. Similarly, all tertiary healthcare issues will go to NEC and others will come to us," Verma said.