The District Task Force meeting on vaccination campaign of Measles Rubella (MR) was held at the chamber of Dr Dipali Barman, Joint Director of Health Services, Haflong under the chairmanship of Naresh Ghosh, Principal Secretary of the North Cachar Hills Autonomous Council (NCHAC), Haflong.
There were discussions on implementing the vaccination campaign in a successful way. The campaign is scheduled to be held from the first week of April, 2018 and it will continue for five weeks. Children between the age group of 9 months to 15 years will be vaccinated.
"The main objective of the vaccination campaign is to eliminate measles disease and control the deadly disease measles rubella with a target to cover more than 95 pc within the district," stated a government press communiqué.
Naresh Ghosh, Principal Secretary, stressed upon the community related departments like Social Welfare Department, Education Department and development blocks to keep close cooperation with health department in implementing the campaign.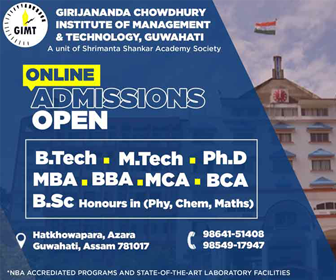 Ghosh also advised the concerned officials to make a massive awareness campaign throughout the district through various media and also distribute pamphlets, leaflets, etc. especially in the rural areas so as no rumors may float out during the MR campaign.
The meeting was also attended by Prasanto Saikia, Superintendent of Police, Dima Hasao, Hemango Nobis, Additional Deputy Commissioner, Dima Hasao, Dr Lina Hakmaosa, SDMO (HQ), Dr Shilpi Saikia, District Leprosy Officer, doctors, nurses, ASHA workers, ANMs and other officers from various department.