Assam Governor Jagdish Mukhi's weird comment that there is no need for higher education sparked off protests from Dimasa Women Society on Friday. Governor made this strange comment during his recent visit to Dima Hasao.
The DWS on Friday has termed the statement as unfortunate and uncalled for. DWS president Ringmila Hojai has demanded the Governor to withdraw the comment and issue clarification in this regard.
The Governor said there is no need for pursuing higher education instead after passing out HSLC or HS exams one should undergo six months training and get involved in agricultural activities.
Addressing a press conference in Haflong, Ringmila Hojai said Governor's such statement will cast an adverse impact on the students. "Governor's remark was unexpected and unfortunate," Ringmila said.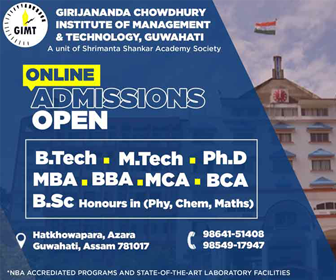 The DWS also demanded the government to expedite the works of polytechnic and establish engineering college at Diyungbra on 200 bighas land allotted by the NC Hills Autonomous Council. The members also pointed out that how people of the district including the students experienced a harrowing time during the Governor's two-day visit from April 11.