Dibrugarh Muncipal Board(DMB) on Saturday carried out a drive at Dibrugarh new market area against the use of polythene bags and imposed fine.
DMB have collected Rs 85,500 as fine from the shopkeepers of Dibrugarh New market area.
The Supreme Court has already banned the use of polythene bags because it creates pollution in the environment.
The Dibrugarh District Administration had earlier conducted raids and checked the use of banned plastics, but failed to control the practice.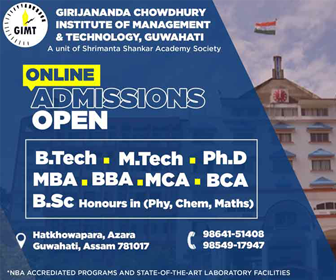 Any violation of the order will be punishable under the provision of section 188 of the IPC under the relevant provision of the law, the order was issued by Dibrugarh District Magistrate Laya Madduri.
"In earlier months the District administration had issued a notice to the shopkeepers  to stop using plastic  bags less then 50 microns. Today during the raid, shopkeepers have been found using polythene bags less then 50 micron. The DMB had immediately imposed fines on the who violated the order and collected Rs 85,500 as fines," stated a press communique.