There is no reason for panic if somebody's name is not included in the first draft of the National Citizens' Register (NRC)to be published on December 31 next.
This was assured by Dibrugarh Deputy Commissioner Laya Madduri , IAS during an interactive session with representatives of various students'organizations of eastern Assam's Dibrugarh district on Friday.
The Deputy Commissioner also apprised that after the publication of the first draft of the NRC at the stroke of midnight on January 31, the same will be made available at 97 NRC Seva Kendras across the district to facilitate the people in checking their names from 8 am on January 1, 2018.
The residents can check their names at their nearest NRC centres, she said.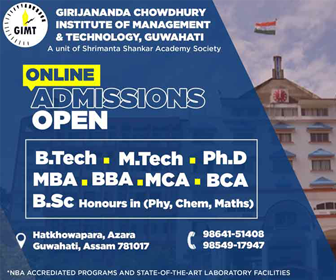 She also said provisions have also been made to check on line through one's unique applied registration numbers in the following website: www.nrcassam.nic.in , www.assam.mygov.in , www.assam.gov.in and www.homeandpolitical.assam.gov.in.
People can also check whether their names are incorporated or not in the draft NRC by sending SMS to 9765556555.
On the other hand, the Dibrugarh district administration has also opened a control room for the benefit of the public and helpline number 0373–2312940 has also been issued for the convenience of the people.
ADC Ankur Bharali was also present at the interactive session.
The Deputy Commissioner also said grievances if any would be entertained only after the publication of the first draft of the NRC.