The Deputy Commissioner of Dibrugarh, Laya Madduri, on Wednesday visited Oupholia village and asked the villagers to develop the village as a clean model village.
On November 18, 2016, Oupholia village was declared as 'open defection free'.
While participating in a meeting, Dibrugarh Deputy Commissioner Madduri spoke about cleanness and hygiene.
Madduri also urged the villagers to keep their village clean, maintain hygiene and develop the village as a 'clean model village'.
Later, Deputy Commissioner Madduri also planted saplings in the village and urged everybody to plant more saplings to make the village green.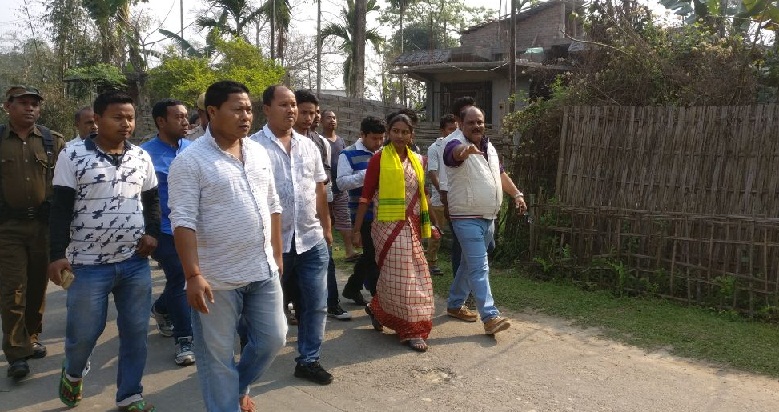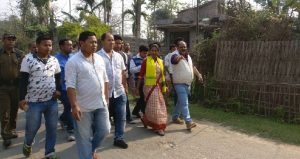 Addressing the villagers, Dibrugarh Deputy Commissioner Madduri said, "Everybody should join in the Swacha Bharat Abhiyan to make their village clean."
It may be mentioned that in 2017, Assam Chief Minister Sarbananda Sonowal awarded Rs 500,000 to Rangchapara village in Goalpara district recognizing it as the cleanest village in the State.
In order to make Rangchapara village defection free, the villagers formed a 10-member committee of elders in the Baptist village in 2000 and resolved that no one in the village could defecate in the open and everyone had to keep their area clean.
The villagers of Rangchapara village also decided to build toilets and impose a fine of Rs 5,000 on people who are found defecating in the open.
As per reports, some 70 per cent of 1.2 billion people in India live in villages and at least half of the rural population defecates in the open, causing major health and sanitation problems.
Prime Minister Narendra Modi's 'Clean India' campaign aims to build some 120 million toilets in rural India by 2019 to end open defection and keep the country clean.