A contractual Dibgoi Refinery worker under Assam Oil Division (AOD) died on the spot and three others were seriously injured in a tragic mishap at the refinery premises in Digboi on Wednesday.
The victim has been identified as Dhananjay Baruah, 27, who hails from Mamorani village under Digboi police station in Tinsukia district.
According to an eye witness, the incident occurred when a huge chunk of eroded mud fell on them killing Dhananjay on the spot and injuring three other workers–Upen Urang, Abhijit Moran and Monjit Baruah.
A group of 9 contractual workers were engaged in erection of a protection wall at the refinery when the incident took place.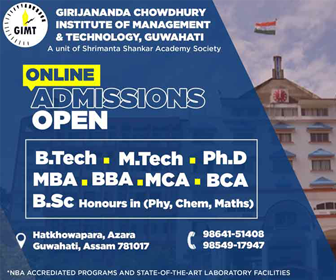 Deceased Dhananjay was sent to Tinsukia Civil Hospital for post-mortem examination while the injured were shifted to Assam Medical College Hospital (AMCH) in Dibrugarh for advanced treatment.
Meanwhile, the All Moran Students Union besides the office bearers of various workers union immediately rushed to the AOD Hospital at Digboi and demanded the authorities for announcing compensation of Rs 1 crore to the next kin of the victim and Rs 50 lakh for the injured workers.
Demanding immediate intervention of the AOD management, the organisations staged massive protest in front of the AOD administrative office gate.