Designer Sanghamitra Phukan will soon launch her label SANGHAMITRA in Guwahati. They plan to have a Guwahati based production unit soon.
Daughter of actor Biju Phukan and Rajashree Phukan, she forayed into entrepreneurship at an early age. Not many know that 'SANGHAMITRA' is not her first label. She was previously working for another co-owned label called R&S based out of Bombay.
SANGHAMITRA is a London based Indo-Italian ethical luxury brand, conceived around the essential concept of bringing together the ancient Indian hand weaving and tailoring traditions with contemporary European Fashion edits, maintaining a key focus on quality.
She has modeled for prestigious brands like Reebok, United Colours of Benetton and a host of others. She is also one of the very few designers from Northeast who has made her mark in the international fashion circuit.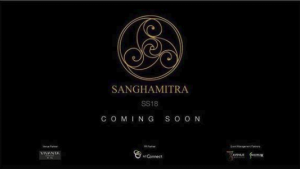 Currently based in United Kingdom, her designs are inspired by her Indian heritage and European history, art and fashion culture.
Her designs are simple yet fashion forward with a mix of Northeastern hand embroidery and simple clean lines of European fashion.
Her collections are all handmade and produced using only natural fabrics like pure silks and cotton, outsourced from Assam.
The label plans to directly involve and empower the local rural communities, seamstresses, tailors, young women keen to learn and contribute to the common vision of growth.