Sounding the poll bugle for the Lok Sabha polls 2019, Assam Finance, Health and PWD Minister Himanta Biswa Sarma said the Congress would be defeated in the Lok Sabha election scheduled to be held next year.
Minister Sarma, who inaugurated a number of projects during his visit in Karbi Anglong on Sunday, also announced ex gratia of Rs 5 lakh for those families whose members died during the movement for Autonomous State in Karbi Anglong district at BJP's Vikas Rally held in the Sports Complex, Chutianala here.
Announcing the ex gratia amount, Sarma said, "After the BJP came to power, we have given ex gratia for the martyrs of Assam agitation, then ex gratia of Rs 5 lakh for the martyrs of Bodoland and today, I announce that an ex gratia of Rs 5 lakh will be given for those who died during the Autonomous State movement in Karbi Anglong."
Finance Minister Sarma further said, "A new dawn of progress will come from Howraghat to Baithalnagso. Building of medical college in Diphu is progressing steadily. There should be all-round development. We have taken a decision to build two BEd colleges in the district."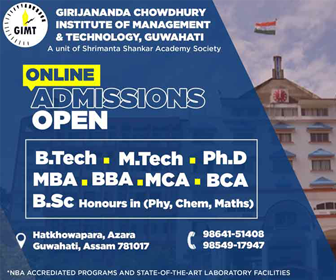 He also announced that there will be a stadium, cultural centre in each of the 24 MAC constituencies and road communications would be improved.
"We have increased fund allocation to Rs 260 crore from Rs 10 crore for schemes to be undertaken by Karbi Anglong Autonomous Council (KAAC). As earlier announced by Chief Minister Sarbananda Sonowal Rs 500 crore has been allocated for road construction in Karbi Anglong district and in the next 3 years this will be implemented," added Sarma.
Informing that a 100-bed hospital in Bokajan and 200-bed hospital at Baithalangso in West Karbi Anglong are being built, Sarma said, "The BJP has done what the Congress could not do when they were in power for so many years. BJP workers must ensure that the Congress will be defeated in the coming Lok Sabha election and they will be defeated. In the last Lok Sabha election, Congress had won but this time it will not succeed."
Minister Sarma also gave a brief account of various schemes and work of the BJP-led government both in the State and the Centre.
Earlier, Chief Executive Member (CEM) of Karbi Anglong Autonomous Council (KAAC), Tuliram Ronghang, said, "I requested for allocation of Rs 500 crore for building roads in Karbi Anglong and it has been done by the BJP government. Karbi Anglong should be developed like Guwahati city. I request for implementation of Autonomous State under Article Art 244 (A)."
He further said, "I request the ministers here to solve the problems of Karbi Anglong. In Karbi Anglong, we have a lot more to do as there are a lot of problems. I urge Chief Minister Sarbananda Sonowal under the leadership of Prime Minister Narendra Modi for implementation of Autonomous State."
CEM Ronghang also spoke about the problems of Karbi Anglong like unemployment, lack of development and need for more fund.
Apart from Minister Sarma and CEM Ronghang, the BJP Vikas Rally was also participated by newly-appointed Minister of State (Independent Charge) for Urban Development Pijush Hazarika, Cabinet Minister for Hill Areas Development Sum Ronghang, Executive Members (EMs) of KAAC including Chairman Horen Sing Bey, Deputy Chairman Ritesh Enghee, BJP East Karbi Anglong District Committee President Ratan Teron, BJP Pradesh Vice President Longki Phangcho and others.
Independent candidate in the last KAAC election from Lumbajong MAC constituency Tingkreng Rongpi along with his supporters joined the BJP at the rally.