Union Road Transport Minister Nitin Gadkari on Friday said a blueprint has been chalked out for an exhaustive network of inland waterways involving 19 rivers of the region including the Brahmaputra and Barak to make the rivers more navigable.
He said Road Transport Minister department is ready with new initiatives to infuse new lease of life into inland water ways transport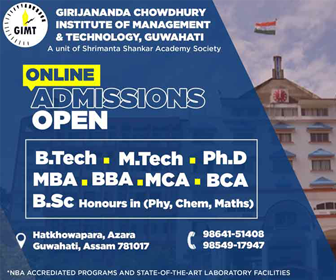 He also asked NHIDCL and NHAI to extend full cooperation to the State Governments for expeditious completion of all the pending projects and start the works of new projects on a fast track basis.
Gadkari reviewed the progress of road projects of North East and underscored their 'timely' completion as sought and prioritised by Prime Minister Narendra Modi to expedite socio-economic development of the region.
The Union Minister held a meeting with Chief Ministers Sarbananda Sonowal, Pema Khandu and N. Biren Singh and several state ministers, MLAs and high officials at Kaziranga.
Taking a stern view at the purported delay in completing some of the road projects in Assam and elsewhere in the region, Gadkari asked the implementing agencies the reasons responsible for the delay and ensure early completion of the projects.
Regarding the encumbrances faced by the NHIDCL and NHAI which come in the way of successful and expeditious completion of the ongoing and upcoming projects in the region, Gadkari asked them to report to the concerned Chief Minister and Chief Secretary to remove any bottlenecks.
Paying a special attention to the ongoing Bogibeel project, Gadkari asked Chief Secretary VK Pipersenia to inquire into the alleged delay in completing the project.
Gadkari also maintained that the construction projects in the Northeast would also be divided in parts if required, to involve local contractors.
He stated that local contractors would be trained to augment their capacity to take up the projects so that local people can be used as a force multiplier for local development.
He also said that the 1440 km new NH works announced during the Namami Brahmaputra festival would receive special attention from his ministry.