Even after 46 years of shifting the capital from Shillong to Dispur, it is really surprising that Assam still does not have its permanent State Legislative Assembly building.
Till today, the 126-member Assam Legislative Assembly functions from a make-shift accommodation. After shifting from Shillong, the Assembly was set up by renovating a tea warehouse.
Though the foundation stone for the new Assam Legislative Assembly building was laid on February 5, 2011 by the then Chief Minister Tarun Gogoi, there is still no sign of its completion. The Rs 234.84 Cr project had to come up on a 30-bigha plot at Dispur.
The new Assembly building scheduled to be completed by the beginning of 2014. Surprisingly, even after four and half years of delay in completion of the project, the state government looks to be in no hurry to complete the mission.
A Kolkata-based architectural firm, Dulal Mukherjee and Associates, had designed the building and Simplex Infrastructure, a private construction firm, was awarded the contract to execute the project, with a built-up area of 45,534.96 square metres.
Though the construction of the superstructure is almost complete, services and interior work is yet to complete. Surprisingly, the BJP-led government in Assam has shown no enthusiasm to complete the project.
The new assembly project will have a total of five buildings. It includes a three-storied Assembly building comprising both the Upper and Lower houses, a 14-storeyed annexe with 50 rooms for ministers and VIPs and another four-storied annexure building.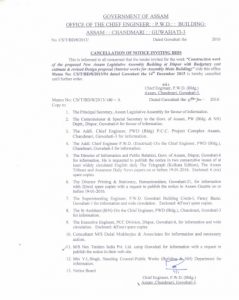 It was also planned to have a five-storied car park for 286 vehicles, a two-storied service building with a ceremonial ground and a picturesque water body. The separate blocks with definite use patterns were laid out around the central courtyard, giving a sense of security and privacy to the main building.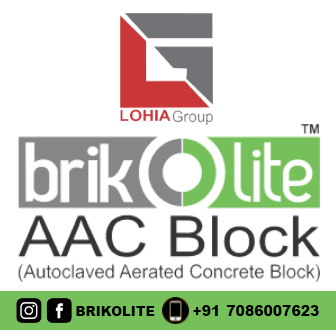 As per the design of Dulal Mukherjee and Associates, the façade was to be given a rich texture with emerald stone cladding and use of strong geometric forms renders a sculptural quality to the low rise form.
The proposed assembly campus was deemed to be a Green project, equipped with all state of the art facilities in HVAC system, illumination with automatic energy saving devices.
It is still not clear as to why the Assam Public Works Department (PWD-Building) cancelled the tender floated on December 14, 2015 for interior works of the new Assam Legislative Assembly building. While the tender amounting to Rs 40 Cr, which was scheduled to be closed on January 13, 2016, was cancelled on January 11, 2016.
Is the government serious to complete the works of a modern Assam Legislative Assembly? Or, will it continue to put the people of Assam to shame by running the proceedings of the assembly from the old warehouse?