The Principal Secretary of Bodoland Territorial Council (BTC), Biren Chandra Phukan on Wednesday clarified before media persons that no new land act was made in the Executive Council meeting held on January 12 as stated in certain sections of the media that created confusion among the common people.
In a press meet held at BTC Secretariat, Phukan said the second Executive Council meeting held on February 26 just reviewed the paragraph 2.1 and after prolonged discussion on the land issue, the Council decided to uphold its decision of cancellation in respect of land sale permission granted vide letter No BTC/LR-106/2014/Pt-II/72, dated 26 October, 2016.
However, the EC meeting reiterated its firm commitment to adhere to the provision of paragraph 3 B to the 6th schedule of the Constitution of India (Amendment) Act, 2003.
Phukan said that without prejudice to the provisions of paragraph 3, the Bodoland Territorial Council within its areas will have power to make laws with respect to land and revenue along with 39 transferred subjects and it provided nothing in such laws will extinguish or modify the existing rights and privileges of any citizen in respect of his/her land at the date of commencement of this act and it will disallow any citizen from acquiring land either by way of inheritance, allotment, settlement or by any other way of transfer if such citizen is otherwise eligible for such acquisition of land within the BTC.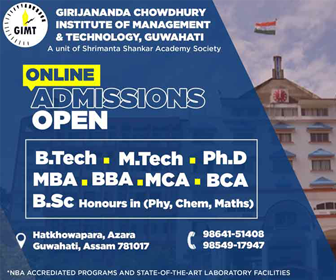 Phukan said there was nothing to worry for the non-tribal people residing in BTC areas as the law of land will remain the same and the provision of buying land or transfer from general to general or non-protected class of people who had been in BTC before the accord signed in 2003 will be in force while people coming from outside will have no such provision as per 6th schedule provision.
He also said the BTC could send rule on transferred subjects but cannot apply the act unless the Governor approves.
He further said there was no question of seizing land to non-tribal people as appeared in certain sections of the media.
In reply to a question over an attempt to transfer of tribal land to non-tribal by some officer in BTC, he said appropriate action would be taken against the officials if their involvement comes to light.
On communal comments of certain media houses on the issue, Phukan said it was totally unfortunate on the part of media as the issue is sensitive and making it more sensational through their communal comment it could create a chaotic situation.
He urged the media persons and media houses to look into the matter carefully and sensitively.
Secretary of BTC, Carol Narzary who was also present in the press meet said the issue was simple but complicated by a certain sections of people.
He said the land act in BTC was based on the Assam Land and Revenue Regulation Act, 1886 and amended in 1947 and there is no question of bringing new act by BTC.
He also said the tribal belts and blocks were created to protect the land of tribal people and no non-tribal people can buy or transfer land while the protected class of people will have their land rights but there is no provision to land from tribal people other than non-protected or general people.
When asked about what action could be taken against media house which sensationalized the issue with divisive comments, Narzary said they will place the matter in the next EC meeting and accordingly, the house will take necessary action.
Meanwhile, the Bodoland Janajati Suraksha Mancha (BJSM), Rajya Sabha MP Biswajit Daimary, former Rajya Sabha MP UG Brahma and tribal sangha have severely criticized the bad elements which are trying to politicize the issue for their political gain and urged to stop playing politics with sensitive issue.
They also criticized certain media houses for their biased attitude and cook up policy.
The president of the ABSU, Promod Boro also vehemently criticized the government in a protest demonstration in Guwahati on Monday that the government has not taken any serious initiative to protect the tribal land and other issue of the tribal people.