To mark the end of Bohaag Bihu celebrations brisk preparations are underway to host the 22th Xadou Tangla Bohagi Utsav by Tangla Yuva Mancha at Tangla HS playground.
The function will be held with a three-day long colourful program from May 12 -14, informed Secretary of Tangla Yuva Mancha, Diganta Rabha.
A 51 member strong organizing committee headed by Prasanta Kr. Deka(Bipul) as President, Tridip Baruah as Working President, Lochan Sarma and Rudra Deka as Joint Secretaries, along with different sub-committees have been working hard to organize the program in a smooth manner.
The program will witness Semonia Bihu dance competition, Bihuwa and Bihuwati competition on the first day followed by state level Mukoli Bihu competition on the second day.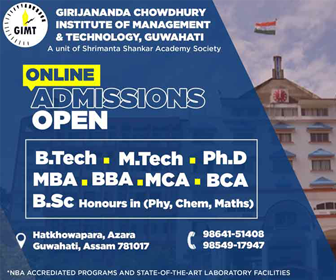 The highlight of the concluding day cultural night will be a performance by acclaimed  Indian playback and folk singer, Kalpana Patowary.