An Inter-School Borgeet Competition was organised by the Shrimanta Shankar Academy Senior Secondary School in its premises at Dispur in Guwahati on Saturday in the memory of the Founder President of the School Society, late Bina Chowdhury.
Principal Dr Geeta Dutta Baruah welcomed the gathering on the occasion with her motivating words.
The Chief Guest, Ramen Choudury, a renowned musician and composer, delivered an enchanting speech at the event.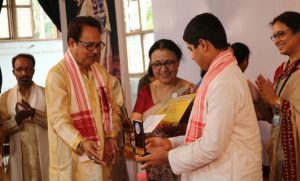 In his speech, Choudhury threw light on the incredible creations by both the Vaishnavite saints Mahapurush Shrimanta Shankardeva and Mahapurush Madhavdeva. The musician also emphasised on conveying the message of both the saints to the young generation.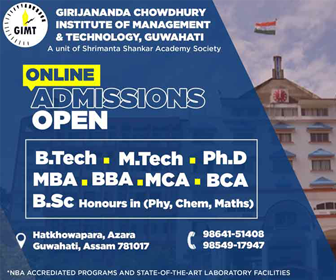 Khona Das, Ananta Ojha and Krishna Goswami were the judges of the Borgeet competition held at the school premises.
Shreya Das and Bimrisha Bimal of Shrimanta Shankar Academy School jointly bagged the first prize of the competition. Krishna Deka from Delhi Public School and Debang Raj Kalita from St. Francies D' ASSISI Senior Secondary School were honoured with second and third prizes respectively.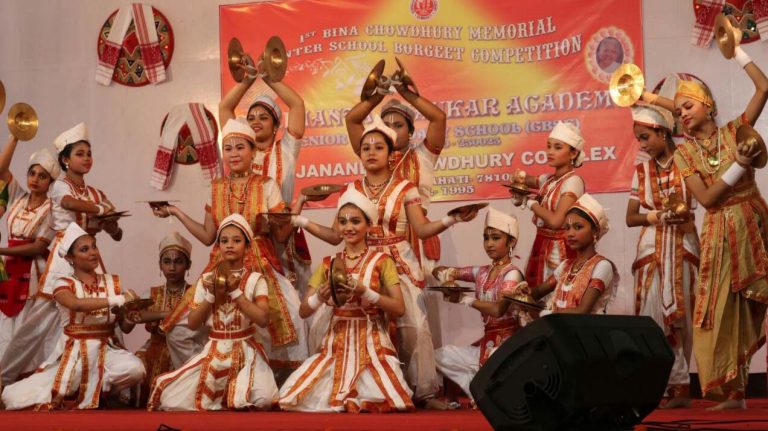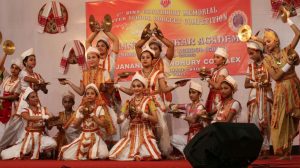 The awardees were honoured with trophies along with an amount of Rs 10,000 as first prize, Rs 7000 as second prize, Rs 5000 as third prize and Rs 3000 as consolation prize.
Students from 19 schools participated in the competition.
Principal Dr Geeta Dutta Baruah said, "The function will remain memorable forever, which will be cherished by everybody."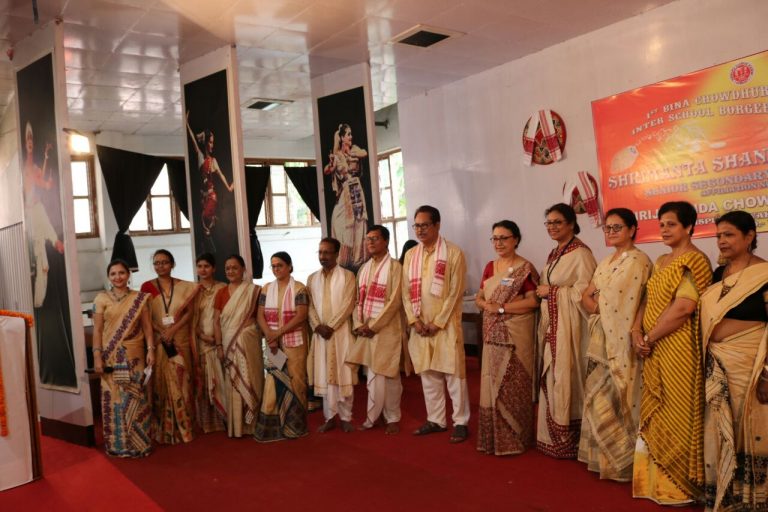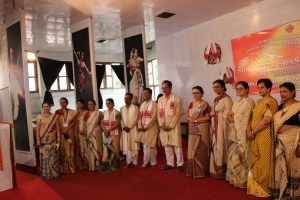 Earlier, the institution also organized an art exhibition titled 'Fast Stroke-3' on December 4 last year. It was inaugurated at the Srimanta Sankardev Kalakshetra at Panjabari in Guwahati by the renowned artist, Munindra Narayan Bhattacharya.
Borgeets are lyrical songs composed by Vaishnavite saints Mahapurush Shrimanta Sankardeva and Mahapurush Madhavdeva in the 15th-16th centuries. Borgeets are used to begin prayer services in Namghars associated with the 'Eksarana Naam Dharma'.