A national award winning young dentist cum activist Dr Rupam Choudhury who hails from Bajali is going to organize the first ever World Dentist Day celebration in Bongaigaon which will be held on March 6 next.
He is the chief architect of Indian Dental Association's proposed lower Assam branch which includes more than 300 dental surgeons from Kamrup, Nalbari, Baksa, Brapeta, Bongaigaon, Kokrajhar, Chirang, Dhubri and Goalpara districts.
Dr Choudhury said that it is not an easy task to unite dental surgeons and organize such a big event for the very first time.
It is to be mentioned that every year March 6 is celebrated as World Dentist Day to remember the contribution of dental surgeons to humanity.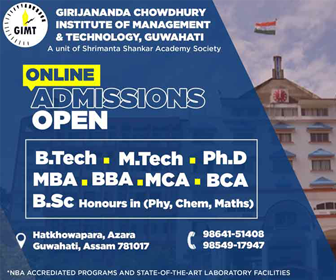 There are around 140,000 dental surgeons in India and they are integral part of India's public health system as oral health is a must for general health.
Every nine out of 10 people suffer from some kind of dental diseases and dental surgeons through their skill and motivation are doing a great job by relieving the suffering of people.
"General public need to be more aware of the contributions of dental surgeons," Dr Choudhury felt.
He also said that it is a great pleasure for someone when society is benefited from 'your service'.
This year World Dentist Day will be celebrated with day long programmes which will be started with a scientific session.
In the evening there will be a cultural programme and a felicitation programme.
Many senior and eminent dental surgeons will be present in the event.
The Deputy Commissioner of Chirang district, Ratul Baruah is scheduled to attend the programme as the chief guest.