After no Congress candidate could win the Assembly polls 2018 held recently in Nagaland and Tripura, senior Congress leader and former three-time Assam Chief Minister Tarun Gogoi on Tuesday said the Bharatiya Janata Party (BJP) is trying to impose dictatorial administration in the country with the concept of 'one nation, one election and one party'.
It may be mentioned that the Congress, though gained 21 seats, the highest number of seats won by any party in the State's Assembly polls, could not form government as the party failed to manage MLAs to get simple majority in the 60-member Meghalaya Assembly. The election was held only in 59 constituencies.
Lashing out at the BJP alleging that it has used money power to form government in Meghalaya, Tarun Gogoi during a press conference in Guwahati said, "The BJP is trying to impose a dictatorial administration in the country with the concept of one nation, one election and one party."
Coming down heavily on the BJP for its policies, the senior Congress leader also alleged, "The BJP is such a party which is trying to destroy all regional parties by poisoning," adding, "The BJP got only two seats in Meghalaya. In Tripura, the people of that State after being fed up under the ruling of the Left Front government which has been in power for the last 25 years brought the BJP to power." He, however, accepted that the condition of the Congress in both Nagaland and Tripura is not good.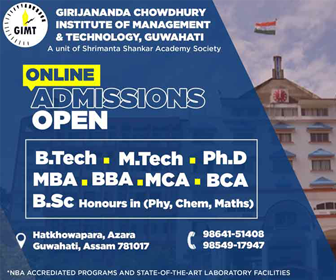 Stating that the BJP is beating on a torn drum, Gogoi said, "The BJP which brought top party leaders for addressing election rallies ahead of the Assembly elections, could win only two seats in Meghalaya. The presence of BJP leader Rajnath Singh and party President Amit Shah in the swearing-in ceremony of Conrad Sangma as the Meghalaya Chief Minister after winning just two seats is shameful. Even after the people of Meghalaya did not accept the BJP, the party is showing as they are forming the government," adding, "This has lowered the image of Conrad Sangma and it is also an insult to the people of Meghalaya."
On his earlier comment that the Congress, even after gaining the highest number of seats in Meghalaya, would not be able to form government, Gogoi said, "The BJP has formed coalition government in Meghalaya by using money power. The people of Meghalaya will know what the BJP is after one year."
Referring to the recent controversy over the non-tribals in Bodoland Territorial Areas District (BTAD) allegedly going to lose land rights as per a decision of the Bodoland Territorial Council (BTC) Cabinet, Gogoi said, "Chief Minister Sarbananda Sonowal is totally silent in this regard. During the time of Congress regime, no such issue came up."
Gogoi also asked Union Minister of State for Home Kiren Rijiju, why the Framework Agreement, signed between the NSCN(IM) and the Central government, has been kept secret for the last three years.