Keeping aside all speculations and their differences on the issue of Citizenship (Amendment) Bill, 2016, the Asom Gana Parishad (AGP) has decided to fight the ensuing Lok Sabha polls jointly with the Bharatiya Janata Party (BJP).
This announcement was made late night before the media by BJP leader Ram Madhav after discussions in presence of Assam finance minister and North East Democratic Alliance (NEDA) convenor Himanta Biswa Sarma and AGP president Atul Bora and its working president Keshav Mahanta in Guwahati.
According to information, ahead of the meeting between BJP and AGP leaders, the AGP had a meeting in party president Atul Bora's residence.
Also read: Ram Madhab likely to finalise BJP-AGP seat sharing arrangement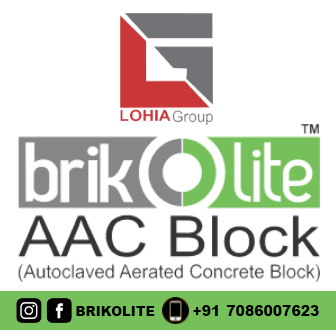 It may be mentioned that AGP's three ministers in the Sarbananda Sonowal ministry – Atul Bora, Keshav Mahanta and Phani Bhushan Choudhury – had resigned in protest against the NDA government's move to get the Citizenship (Amendment) Bill, 2016 passed in the Parliament.
Informing about the latest development, Ram Madhav, BJP's national general secretary and in-charge of the Northeast, said on his Twitter handle:  "After discussion, BJP and AGP have decided to work together in the coming Parliament election in Assam to defeat Congress. Announced it at Guwahati in d presence of Himanta Biswa Sarma of BJP and Atul Bora and Keshav Mahanta of AGP. BPF will be d 3rd partner in d alliance (sic)."
Earlier, it was reported that BJP general secretary Ram Madhav was likely to attempt a deal with his party's former Assam ally, the Asom Gana Parishad (AGP), as uncertainty over the alliance for the Lok Sabha polls continued till Tuesday night.
Madhav arrived here on Tuesday and met all party leaders of all northeastern states, including the BJP leaders, in the evening.
He finally cemented ties between the AGP and the BJP.
The AGP, which contested the 2016 Assam Assembly polls along with the BJP and the BPF, formed the government in Assam unseating the Congress that had ruled the state for three consecutive terms since 2001.
After discussion, BJP and AGP have decided to work together in the coming Parliament election in Assam to defeat Congress. Announced it at Guwahati in d presence of Himanta Biswa Sarma of BJP and Atul Bora and Keshav Mahanta of AGP. BPF will be d 3rd partner in d alliance. pic.twitter.com/QxVG9fbwXS

— Ram Madhav (@rammadhavbjp) March 12, 2019